Pest control in Mesa can be one of the most frustrating aspects of running a business in Arizona. After all, trying to handle pest control by yourself is by no means an easy feat, and pest control has been proven time and time again to be most effective when handled by professionals. For quality pest control, call the company that always puts its customers first. Here at Pro Active Pest Control, we'll work hard to make sure that our pest control services leave your business pest-free.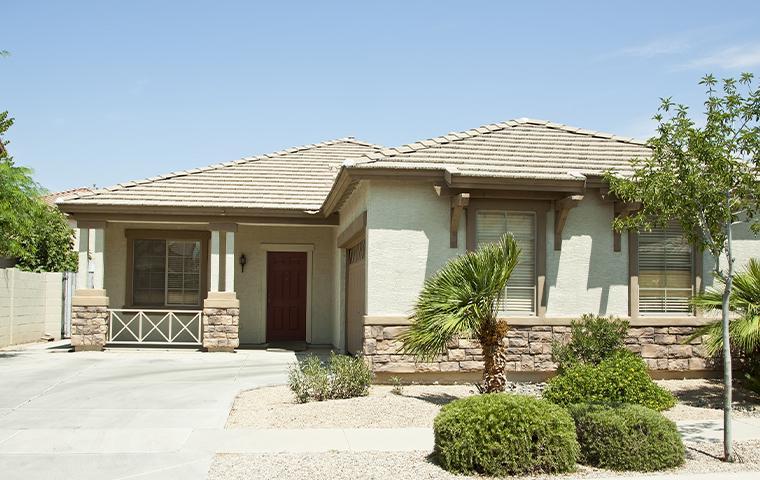 Common Pests That Plague Local Businesses
Arizona has its fair share of common pests, and it's helpful to be aware of these pests when deciding to run a business in Mesa. You should always be on the lookout for:
Black widow spiders
Ants
Scorpions
Cockroaches
Termites
Drain flies
Cockroaches
Rodents
Mosquitoes
These are some of the most common pests that are seen in or around local Mesa businesses, and any of them can cause serious problems for your business.
A Small Infestation Can Become A Big Problem Quickly
What usually begins as a small and seemingly innocent infestation can quickly turn into a huge problem right before your eyes. It's always best to try to get pest control problems under control while they are still manageable, before treatment becomes more expensive and before significant damage is caused by a pest infestation.
Besides causing severe structural and property damage to your business, pest infestations also pose a major risk to humans in the vicinity. Some examples of significant public health problems incited by pests include vector-borne diseases, asthma flare-ups, allergy flare-ups, microbial diseases, infections, and serious illnesses.
An infestation can easily allow for the spread of diseases such as Zika virus, Lyme disease, and rabies to be freely carried and spread by vectors. Disease vectors include pests such as mosquitoes, ticks, rodents, and other animals. To prevent these common problems, make sure that you speak with a local pest control company while your infestation is still somewhat small.
Pest Prevention Practices To Implement In Your Business
There are a couple of pest prevention practices that you can implement so that your business can flourish without the fear of an infestation. Some tips include:
Store all food away from the reach of pests.
Remove all possible sources of water and shelter.
Perform regular cleanups and maintenance.
Reduce as much clutter from the inside of the business and the surrounding area.
Seal off any holes or cracks that pests can use as an entry point.
Frequently clean gutters and vents.
Remove any decaying wood from the business.
Use a dehumidifier to remove moisture from the air.
These pest prevention tips are a start, and can often evolve into more in-depth care. If prevention doesn't prove to be enough and you find that your business has an existing pest problem, it's time to call the professionals.
Take The Stress Out Of Pest Control For Your Business
You may be wondering, "Where can I find the best pest control services near me?" For efficient and dependable pest control, our team at Pro Active Pest Control is here to help you. We provide the best pest control treatments to residential and commercial properties, and do all of the heavy lifting so that you don't have to. We'll be sure to keep you updated throughout the entire process, including inspection, treatment options, pest control services, and any follow-up appointments that may be necessary. If you have any questions, one of our dedicated representatives will be happy to answer them. We will also explain any services or treatments that you may want additional information on.
Still not convinced? Give us a call today to find out exactly how our team can help you! At Pro Active Pest Control, we treat you like family, and we'll keep your business pest-free and safe for your staff and customers.