Mesa is home to all kinds of animals and insects, some of which can cause serious problems if they invade your commercial property.
In this article, we'll go over the types of pests that may invade your warehouse and tips to naturally deter them. Or, if you'd like to receive ongoing commercial pest control services year-round, partner with our skilled technicians here at Pro Active Pest Control for all your pest management needs. It's our goal to provide our customers with excellent Mesa pest control they are 100% satisfied with. Give us a call today to request your free quote!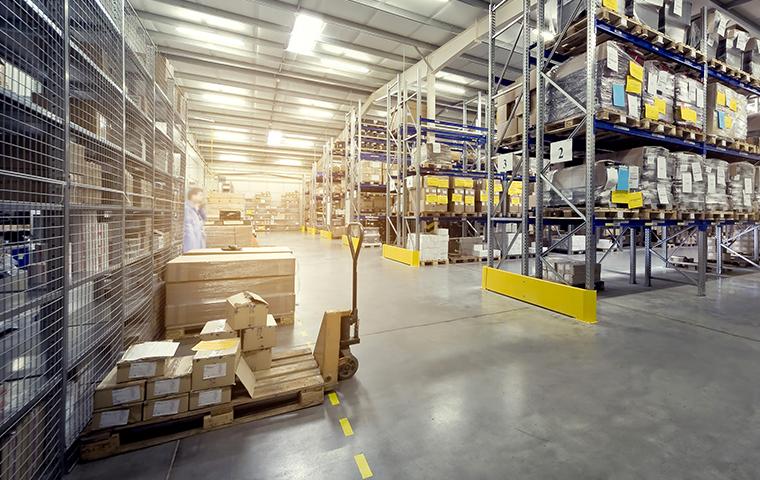 Types Of Pests You May Find Inside A Warehouse
Pests in Mesa don't just invade residential properties; they may infest your warehouse or commercial space as well. But what types of pests commonly invade warehouses? The most common pests you'll find in a warehouse are the ones that can thrive in urban environments, such as rodents and cockroaches. Rodents have long front teeth that never stop growing, which means they'll constantly chew on the equipment and products stored on your property. Cockroaches are known to transmit dangerous diseases to humans.
No matter what types of pests get into your warehouse, the best way to remove them is with professional pest control services from a trusted company like Pro Active Pest Control. Reach out to us today to learn more about all of our effective pest control solutions.
The Dangers Of Leaving Pest Infestations Untreated In Commercial Space
When you own a commercial property, you understand the hard work and effort that goes into maintaining it. You don't have time to deal with invading pests. Unfortunately, you can't allow a pest infestation to remain untreated in your commercial space. Some pests are nothing more than an annoyance, while others can create significant problems for your business.
Rodents are capable of chewing through electrical wiring, which can lead to short-circuiting or even fires. Cockroaches introduce bacteria and other health risks into your space. Many pests can damage important equipment as well.
Protect your Mesa commercial property from all kinds of common pests by implementing effective pest control services from Pro Active Pest Control. We're ready to get rid of all kinds of pest problems with eco-friendly treatments.
Tips To Naturally Deter Pests From Your Mesa Warehouse
Pests are always searching for the easiest way to gain the resources they need to survive. If they find those resources in your warehouse, it's only a matter of time before they infest your property. Naturally deter pests from your commercial space by implementing these prevention tips:
Remove access to your property by sealing gaps and crevices around the exterior of your warehouse.
Eliminate moisture sources by tightening loose pipes and clearing your gutter system of debris.
Clear away clutter that may provide hiding spots for pests, such as mulch piles, papers, and boxes.
The best way to prevent pests is with a year-round pest control plan from Pro Active Pest Control. Contact us today to find out how we eliminate pest problems for good.
Contact The Professionals To Take The Headache Out Of Pest Control
Keeping any commercial space clean and free of problems is already a tough challenge, but adding pests into the mix makes it even more challenging. As a business owner, you already have a lot on your plate. Let our Pro Active Pest Control professionals take care of pest problems so you can focus on other tasks. We'll work quickly to identify problem areas in your warehouse and eliminate any active pest infestations.
We have designed our commercial pest control services with your needs in mind, which means you can trust us to eliminate pests in a way that won't disrupt your workflow. Take your warehouse property back from pests when you partner with Pro Active Pest Control today.