As a business owner in Queen Creek, AZ, you have a massive load of responsibilities to manage. So much of your time and energy goes into making sure that everything is running well and that your employees can perform their duties with maximum efficiency. Worrying about pest control is often a waste of your valuable time, and this is where commercial pest control comes in.
For years, Pro Active Pest Control has been helping businesses of all kinds with pest control in Queen Creek. This article will look at hospitals specifically – the kinds of pests that are commonly around, the damage these pests can do, and practical steps to keep them away. Finally, we'll also talk about how our team at Pro Active Pest Control can help you keep your business pest-free.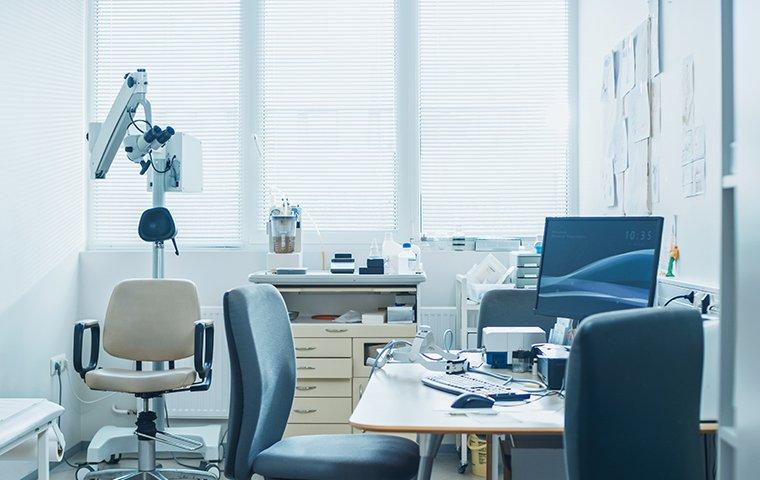 Types Of Pest Infestations That Can Plague Area Hospitals
Before we talk about the benefits of commercial pest control in Queen Creek, let's take a look at some of the most common pests found in hospitals. Cockroaches, rodents, ants, bed bugs, and flies can all invade hospitals in the United States. German cockroaches often infiltrate bathrooms, kitchens, and other moisture-heavy areas. Pharoah ants can infest wounds or surgical equipment such as IV tubes, compounding the health issues that patients are already facing. Bed bugs can infest beds that haven't been changed properly or washed frequently.
It's crucial that you have a plan to deal with these pests and that you understand the potential consequences of an infestation. Commercial pest control services can help you avoid some of the damage that we'll discuss in the next section.
The Extent Of Damage A Pest Infestation Can Cost A Business
Hospitals are places expected to be as clean and sterile as possible. The mere sighting of a pest, such as a rat or a cockroach, can be enough to severely impact or ruin a business's reputation, especially in a hospital, where sanitation is paramount.
Beyond the bad publicity and loss of trust with customers, a pest infestation can also lead to outbreaks of sickness and property damage. Rats will chew through walls and electrical wires, cockroaches spread numerous diseases, and flies contaminate food. Quality commercial pest control from Pro Active Pest Control can help you prevent these undesirable outcomes.
Sensible Pest Prevention Practices To Implement In Your Business
Both you and your employees have important tasks to do, and it's often not efficient for you to take time away from your other responsibilities to focus on pest control. However, there are a few practical steps that you can implement and encourage to keep your business safe. These include:
Sealing any cracks or gaps in the exterior of buildings
Setting up a reliable, frequent garbage disposal system
Making sure that moisture doesn't build up in or around the building
Cleaning areas like kitchens, bathrooms, and break rooms every day
Hiring a professional pest control company to perform regular inspections
Following these steps should help you keep your business safe from pests and all the issues they bring. At Pro Active Pest Control, we offer top-notch pest control services for commercial environments.
You Have More Important Things To Worry About Than Pest Control
At the end of the day, pest control isn't something that should take away from the responsibilities of running a successful business. Our team at Pro Active Pest Control is here to help business owners like you with any pest problem they may face. All our treatments are safe and eco-friendly, and we personally guarantee the effectiveness of all our year-round programs.
Your satisfaction is our number one priority. If you need pest control for your Queen Creek business, go with Pro Active Pest Control – the best commercial pest control company in your area.