Trust The Experts At Pro Active Pest Control To Protect Your Wheatland, CA Property From Pests
Wheatland, a Northern California city, located in Yuba County, is home to a close-knit community of people and offers a bright future for all. Wheatland is an affluent community and provides its residents with all the benefits of small-town living, including safe neighborhoods and thriving local businesses. To protect your home or business from the pests that also call Northern California home, turn to the local pest control experts at Pro Active Pest Control. Our family-owned company offers the residential and commercial pest control services needed to protect homes and businesses from ants, fleas, occasional invaders, rodents, spiders, and stinging insects. To learn more about our exceptional pest control services, reach out to Pro Active Pest Control today.
Residential Pest Control In Wheatland, CA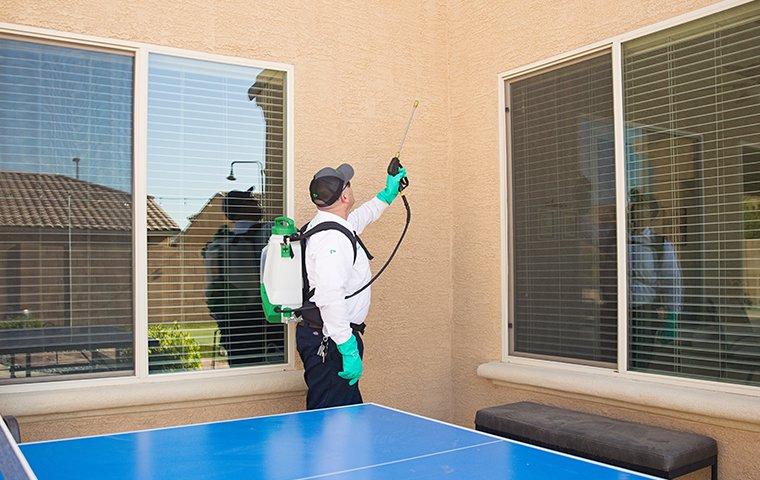 At Pro Active Pest Control, we believe in offering homes and families long-term relief against pests in a manner that is safe for people, pets, and the environment. Our year-round pest protection plans guard homes against pests by combining eco-friendly pest control solutions and regular pest inspections. During a routine service visit you will receive:
Exterior inspection and the elimination of spiders, spider webs, and wasp nests.

A foundation treatment to create a protective barrier around the home.

Seasonal pest treatment in areas of the yard where pests are known to live and hide.
For even more peace of mind, we offer a 100% guarantee. If any covered pest returns in-between our regular visits, we will also return to take care of the issue at no additional charge. To learn more about our bi-monthly or quarterly service plans, reach out to Pro Active Pest Control today.
Eco-Friendly Pest Control Services Available In Wheatland, CA
Pro Active Pest Control is a modern pest control company that offers eco-friendly pest control solutions. To keep pests at bay, we provide the following eco-friendly solutions:
Integrated Pest Management (IPM) - controlling and eliminating pests through habitat modification, biological control, and increased sanitation. IPM only utilizes pesticides when absolutely necessary, in minimal amounts, and only in targeted areas.

Essentria IC3 - a natural liquid insecticide. This product is used indoors and eliminates insects like ants, roaches, spiders, bed bugs, occasional invaders, and many more.

Essentria G - a natural insecticide derived from essential oils. This product is used outdoors and protects the perimeter of your home from pests like ants, centipedes, roaches, and more.
For more information about our eco-friendly pest control solutions, reach out to Pro Active Pest Control today.
Commercial Pest Control In Wheatland, CA
There is one thing for sure, your business is unique, and unlike any other in your industry. At Pro Active Pest Control, we understand this and will provide the customized green pest solutions needed to meet your commercial property's specific needs.

Pro Active Pest Control is considered the most trusted pest control company in Northern California because:
We are honest, provide open communication and exceptional customer service.

We utilize Integrated Pest Management to provide long-lasting pest control results, using fewer pesticides.

We offer a 100% service guarantee.

Trained and state-certified professionals always perform your services.
To learn more about our customized commercial pest control solutions or to request your free pest control quote, contact us today.
Protecting Your Family From Black Widow Spiders In Wheatland, CA
The black widow is a dangerous species of spider that is found living in Northern California. Luckily, these spiders aren't out looking for people to bite. Quite the opposite, these spiders are shy and reclusive and prefer to stay out of the way of people. Bites usually only occur accidentally, when the spider is being squashed or is startled. To protect your family from dangerous black widow spiders, we want to provide some helpful prevention tips:
Eliminate entry points into your house.

Reduce areas of clutter in your home, garage, sheds, and other outbuildings.

Remove piles of debris and fallen trees from your property that black widow spiders could hide in.

When working in the garden or storage areas, always wear work gloves.

Before putting on clothing or shoes shake them out to dislodge any hiding spiders.

Pull down covers before climbing into bed at night to find any hiding spiders.
If you are experiencing problems with black widow spiders contact the pest professionals at Pro Active Pest Control. We will provide a thorough inspection and put together a customized plan to eliminate these dangerous eight-legged pests. To learn more about our black widow spider control solutions, give us a call today.
Neighborhoods We Service
Camp Far West | Wheatland


Included Zip Codes
95692
Request Your Free Quote
Complete the form below to schedule your no obligation quote.
Latest Blog Articles
Stay informed about pests and pest related issues in our area!