Superior Termite Control For Homeowners
Termites are wood-destroying insects that cost homeowners billions of dollars in treatments and repairs annually across the United States. Many Northern California & Arizona residents have learned the hard way how invasive these pests can be and have also discovered the weight of the financial burden that comes with eliminating an infestation and that most homeowners insurance policies do not cover termite damage. Fortunately, you don't have to face these pest pressures alone. The expert team at Pro Active Pest Control has the tools and skills to protect your home against these home-eating insects.
Our Pest Termite Control Process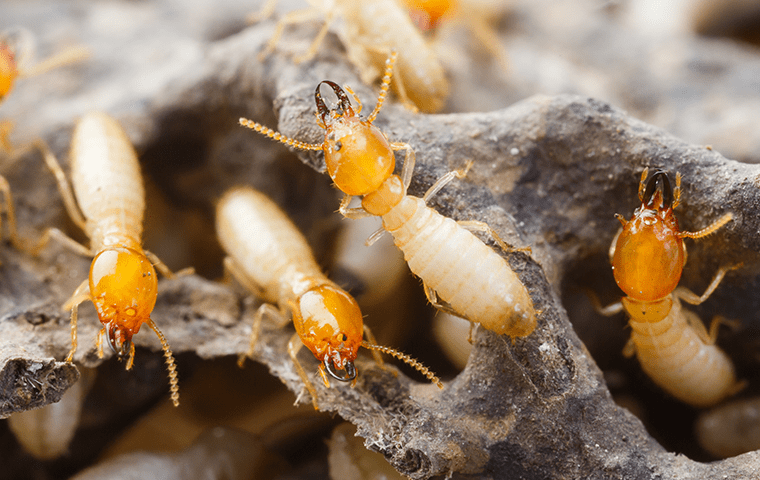 The professionals at Pro Active Pest Control know firsthand the pressures homeowners face regarding troublesome pests. This is why we always advocate for proactive pest prevention. We have found conducting termite inspections and preventive treatments to be highly effective in safeguarding our clients' homes against termite infestations. Our three-step process includes:
Inspection: The first step to our termite control process is a thorough examination of your home's exterior. We look for any signs of termite activity as well as potential termite conducive conditions.
Treatment: Using the information gathered during the inspection, we will recommend the proper treatment for your home. These can include a treatment that is applied to the soil along the foundation of your home or a localized treatment in the soil.
Follow-up: Follow-up services are not included with a one-time termite control service. However, we do highly recommend termite monitoring on an annual basis after treatment or as a preventive measure.
Termites are tough to manage on your own. Their secluded nature makes it almost impossible to detect their presence, and the way they spread through homes creating multiple colonies makes it difficult to know exactly how much damage they are causing. We have made it our mission to protect the residents of Northern California & Arizona from this dangerous pest through proactive preventive care.
Schedule Termite Control For Your Northern California & Arizona Home Today!
Termite control is a daunting task for most homeowners, but it doesn't have to be. The expert team at Pro Active Pest Control has the knowledge and skill necessary to defend your home against even the most tenacious pest invader. Whether you need one-time services or would like to opt-in to our annual termite monitoring plan, we have what you're looking for. Contact us today to get started with our termite control services, or for more information!
*As a bonus, if you are a current customer with a year-round service plan, you get 20% off of specialty services. This includes termite control services!