Trust The Professionals At Pro Active Pest Control To Protect Your Shingle Springs, CA Property From Pests
To keep your Shingle Springs, California home or business protected from insects and rodents found throughout Northern California, turn to the pest control experts at Pro Active Pest Control. We provide eco-friendly, modern, affordable pest control solutions that are guaranteed to keep pests out of any home or business. Protect your Antelope residential or commercial property from pests with the help of our local, family-owned company. Reach out and speak with one of our knowledgeable professionals today.
Residential Pest Control In Shingle Springs, CA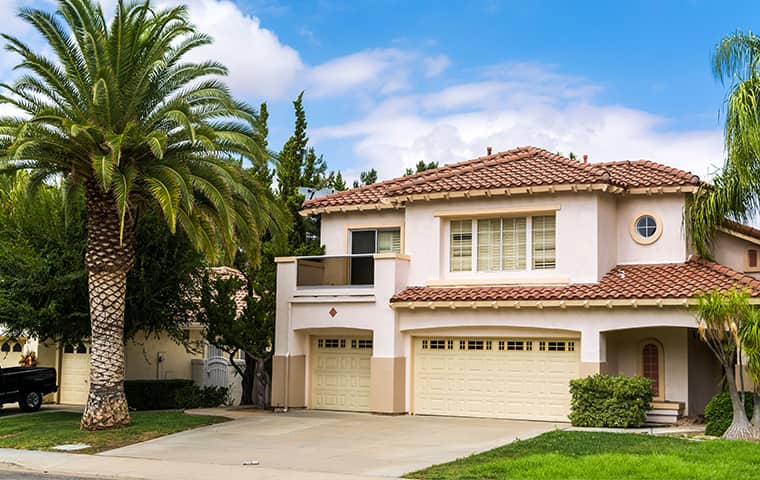 At Pro Active Pest Control, your satisfaction with our services is our number one goal. Along with our several years of pest control experience, the technicians from Pro Active are trained to treat every home and family with just as much quality care and professionalism possible. We understand that your Shingle Springs home has unique needs and specifications. We will work personally with you to ensure that your property receives a customized pest control plan that will remain in action long after our service technicians leave your home. Avoid the disease, destruction, and frustrating pest animals bring by investing in a quality pest control program from Pro Active Pest Control. Contact us to find out which pest control plan is best for your Shingle Springs home!
Are Wolf Spiders In Shingle Springs, CA Dangerous?
With the word 'wolf' in this frightening spider's name, it's easy to conflate this harmless arachnid with the strength and danger of a natural predator. Fortunately, these spiders are not dangerous to humans and typically try to avoid contact with us at all costs. As night hunters, wolf spiders use their speed and dexterity to capture their prey without a web, which means you usually won't see these spiders unless it's dark outside. While a bite from this large, hairy spider is certainly painful, the pain doesn't last long and no serious side effects or diseases are transmitted through wolf spider bites. However, even if wolf spiders are not dangerous, you still don't want them on your Shingle Springs property. If spiders are disrupting your peace of mind, consider reaching out to Pro Active Pest Control for pest and spider removal services. We have what it takes to keep your property spider free this year, so call us to learn more about how we can help!
Commercial Pest Control In Shingle Springs, CA
You won't find a more reliable, honest, and proactive pest control provider than what you'll find at Pro Active Pest Control. With the latest advancements in pest control technology, Pro Active is at the top of the list when it comes to pest control services that work year-round. Your Shingle Springs business deserves the best, which is why our service technicians implement the use of Integrated Pest Management methodology and effective Green services to keep pests out of your business building all year long. Whether your company is threatened by rodents, spiders, ants, or occasional invaders, Pro Active has what you need to see a better, pest free future. We understand the importance of taking care of your customers. We take care of pest infestations, so you can better focus on the needs of the people who walk through your doors. Contact Pro Active Pest Control for pest management, removal, and treatments that will protect your Shingle Springs business property!
Damage Rodents Can Cause In Shingle Springs, CA
If you've never experienced the frightening encounter of finding a mouse or rat on your Shingle Springs property, you're one of the lucky few. Despite your efforts to keep them out, rodents seem to find a way inside, no matter what. In fact, mice can squeeze themselves into your home or business building through a hole the size of a nickel! Once inside, rodents chew on many different items in order to wear down their ever-growing teeth, which causes frustration in many Shingle Springs residents due to the damage these pests leave in their wake. There are many items that rodents typically chew on when they invade, including personal items, furniture, books, piping, electrical wiring, and wooden structural beams. Although these cases have been rare, rodents have even caused electrical shortages and house fires after chewing on major electrical wiring. Never try to handle a rodent infestation on your own. Instead, reach out to the certified pest professionals here at Pro Active Pest Control for any rodent problems you're facing. We have what it takes to remove rodent pests from your property and to implement preventative measures to ensure that they don't return. Call the pest technicians here at Pro Active to find your pest control solution!
Complete Pest Control Solutions In Shingle Springs, CA
Situated directly along Highway 50, Shingle Springs is a small census-designated location within El Dorado County. Like many other states and communities, Shingle Springs faces its fair share of pest problems, infestations, and invasions. Professional pest control and management are important. With the professional services of Pro Active Pest Control, you get the pest protection that you deserve every time.
Pro Active Pest Control offers services that cover pests such as fleas, rodents, spiders, stinging insects, and ants because these pests have no place on your property. If your Shingle Springs property is under attack this year, there's no better time to contact Pro Active than right now. We are always ready to serve the communities within our service areas!
Neighborhoods We Service
Cameron Valley Estates | Cothrin Ranch | French Creek | Hacienda de Estrellas | Hillwood | Latrobe | Meder |Northview Cameron Park | Ponderosa | Ridgewood Estates | Royal Equestrian Estates | Shingle Road | Shingle Springs | South of Ponderosa High | S Shingle | S. Shingle R.R. | Sun Ridge Meadow | Sun Ridge Ranch


Included Zip Codes
95682
Request Your Free Quote
Complete the form below to schedule your no obligation quote.
Latest Blog Articles
Stay informed about pests and pest related issues in our area!