The #1 Local Rodent Specialist For Northern CA
If you've started hearing scratching sounds within your walls or you've seen tiny black pellets in your cabinets, you've probably begun to suspect something that you wish wasn't true. Discovering that rodents have found their way into your home is disconcerting, and for good reason! When they invade, rodents wreak havoc by causing damage, spreading diseases, and introducing parasites to your living space. Luckily, Pro Active Pest Control takes rodent infestations seriously. When you have a rodent problem, we don't just send anyone to your home, we send you the best in the business! Our rodent specialists know exactly what to do to efficiently and effectively take care of your rodent problem.
Our Rodent Control Process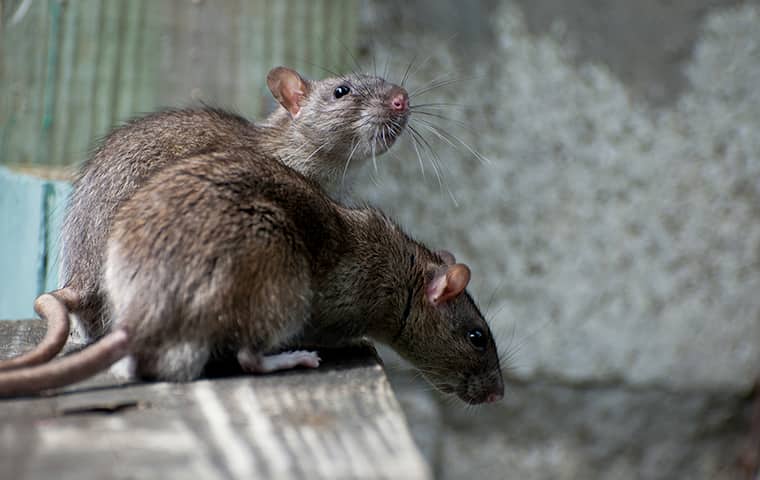 Initial Service Visit & Inspection
At Pro Active, we begin our rodent control services by performing a thorough inspection of your home or business. This allows our rodent specialist to determine the rodent entry points and their activity levels within your home or business. This important information will allow us to provide you with the most accurate quote for our services and help our technicians develop the best plan to eliminate your rodent problem as quickly and effectively as possible.

During your initial inspection, our technicians will search all sub-areas of the structure as well as the attic space for signs of rodent activity.
Professional Rodent Monitoring & Treatments
When performing rodent control services, we use a variety of methods. The specific rodent control methods that we use while treating your home or business will be determined by your particular rodent problem and the extent of your infestation. When you partner with us at Pro Active Pest Control for professional rodent control, your plan will be custom-developed for your specific situation and will include both monitoring and preventative treatments. We don't just want to get resolve your current rodent problem, we want to make sure it doesn't happen again!
Guaranteed Rodent Exclusion Services
In order to keep rodents from entering your home, it's important to seal up all of the entry points they're currently using to access your home. It's also a good idea to reinforce any weak areas around your home that have the potential to become future entry points. Our exclusion work to exclude mice and rats and comes with a 2-year guarantee.
Professional Clean-Out Services
Simply put, rodents don't make good house guests. When they invade, mice and rats can damage insulation and leave urine and feces all over the place. This is not only unappealing, but can also cause health problems for your family! Our attic clean-out service will remove the damaged insulation, sanitize the area, and replace any insulation that had to be removed. It is best to hire a professional to tackle this task rather than attempting it yourself, as working with rodent excrement can be dangerous.
Follow-Up Services
When you've invested in a rodent control plan from Pro Active, you can rest assured knowing your Northern California home or business is being protected. At Pro Active, we stand behind our work. Beyond our recurring service visits that are part of the plan, if you have problems between visits we'll return to re-service your home, free of charge!
Partner With The Northern California Pest Experts For Rodent Control!
No one wants the hassle of dealing with rodents but, if you find yourself in that situation, Pro Active Pest Control is the pest control company to call. With our local rodent specialist providing customized service you can trust, your property will be rodent-free in no time. To schedule your initial inspection, contact Pro Active Pest Control!