Trust The Professionals At Pro Active Pest Control To Protect Your Rio Linda, CA Property From Pests
Keep your Rio Linda home and family safe from the many pests that live in Sacramento County with the help of the area's pest control experts at Pro Active Pest Control. Our small family-owned company is committed to providing our customers with the modern, effective, and affordable services they need to keep homes and businesses free of pests. We offer guaranteed residential and commercial pest control that Sacramento County property owners have come to count on. To learn more about our exceptional pest control services, give Pro Active Pest Control a call today.
Complete Pest Control Solutions In Rio Linda, CA
There are a number of pests that call Rio Linda home. The pest control experts at Pro Active Pest Control have developed several services to help you eliminate and control pests such as ants, fleas, occasional invaders, rodents, spiders, and stinging insects. Give us a call today for a free quote!


Residential Pest Control In Rio Linda, CA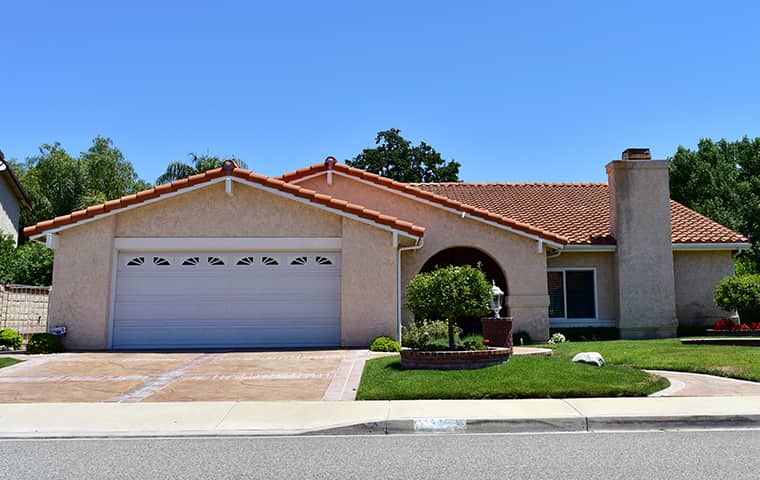 Putting into place a residential pest control program offers benefits that include the elimination of current pests, the prevention of future pests, and the peace of mind knowing the job will be done right. At Pro Active Pest Control we provide safe, pet-friendly control services to help you maintain a pest-free property. At each residential service visit our professionals do:
Exterior inspections and the elimination of spiders, spider webs, and wasp nests.

A Foundation treatment to create a protective barrier around the home.

An application of a seasonal pest treatment in the areas of your yard where pests are likely to live or hide.
By choosing one of our bi-monthly or quarterly service options and exterior services, your basic pest control needs will be covered throughout the entire year. Reach out today to learn which of our residential pest control options is the right fit for your Rio Linda home.
Earwig Prevention Tips For Rio Linda, CA Residents
Earwigs are much more "dangerous" in appearance than they truly are. These insects have "pincers" that extend off of their abdomen, but they are not strong enough to cause alarm to people. Earwigs are invasive pests that can cause problems in gardens by eating seedlings and ripe fruit, and by invading homes in the fall and winter months.

To prevent problems with earwigs, and other invading household pests, it is a good idea to implement a year-round plan. Through year-round pest control, our professionals can quickly eliminate earwigs and other household pests.

In addition to our pest control solutions, the following steps can help prevent earwig problems:
Maintain a barrier between any mulch or soil and your home's foundation.

Prune shrubs and bushes that are located near the outside of your home, allowing sunlight to dry out the soil around the perimeter.

Place door sweeps on all exterior doors - especially basement doors.

Place new weather stripping around all windows and doors.

Remove piles of leaves, grass, and other debris from your property.

Use dehumidifiers in the basement to reduce moisture levels and make sure crawl spaces are well-ventilated.
Commercial Pest Control In Rio Linda, CA
Pro Active Pest Control offers customized green pest control solutions to solve the needs of Rio Linda business owners. Our commercial pest control solutions include exceptional customer service from our highly trained, state-certified, and friendly professionals that comes with a 100% guarantee. Our technicians use Integrated Pest Management to control and eliminate pest populations in an eco-friendly manner that requires the minimal use of pesticides. To learn more about our state-of-the-art commercial pest control solutions, give us a call today at Pro Active Pest Control!
Are House Centipedes In Rio Linda, CA Dangerous?
House centipedes are not dangerous and are one of the most common species living in our area, but finding one of these creepy crawly creatures in your home can be startling.
House centipedes have a long flattened body, long thin legs, and a yellow body with brownish markings. They are predators that feed on a variety of insects, using the first pair of legs that form claw-like poison fangs. Centipedes do have the ability to deliver painful bites to people but only if handling them or make accidental contact. A centipede bite offers no health concern for most people.
If you have discovered centipedes in or around your home, contact Pro Active Pest Control. We can implement one of our home pest control plans to eliminate them. To learn more about our house centipede control service, call today.
Neighborhoods We Service
Anderson Place | Anderson Woods | Archway Terrace | Bell Acqua Estates | Bell Acqua Park | Brown | Campbell Heights | Clearview | Dover Estates | Dry Creek Meadows | Evan Estates | Fox Creek | Fox Hollow | Gerolamy | Hampton Manor | Howard Heights | Jefferson Park | Johnson Woods | Kings | Kings Estates | Kings Wood| Linda Manor | Lindamead | Linda Vista Mobile Home Estates | Lombardy West | Lucile Estates | Metro View | Mill Country Estates | Morgan Meadow | Olive Manor | Pelfrey Acres | Quietvale | Rinetti Manor | Rio Linda Gardens | Rio Linda Park | Rio Linda Town | Rio Linda Vista | Rio Linda Woods | Rio Palms | Rosalind Gardens | Santos Villa | Silver Oak Estates | Silver Oaks Estates | Silver Park | Sunview Place | Superior | Vickie Estates | Villas Francitas | Vineland | Western Acres


Included Zip Codes
95660 | 95673 | 95838
Request Your Free Quote
Complete the form below to schedule your no obligation quote.
Latest Blog Articles
Stay informed about pests and pest related issues in our area!