Refer Friends & Earn Cash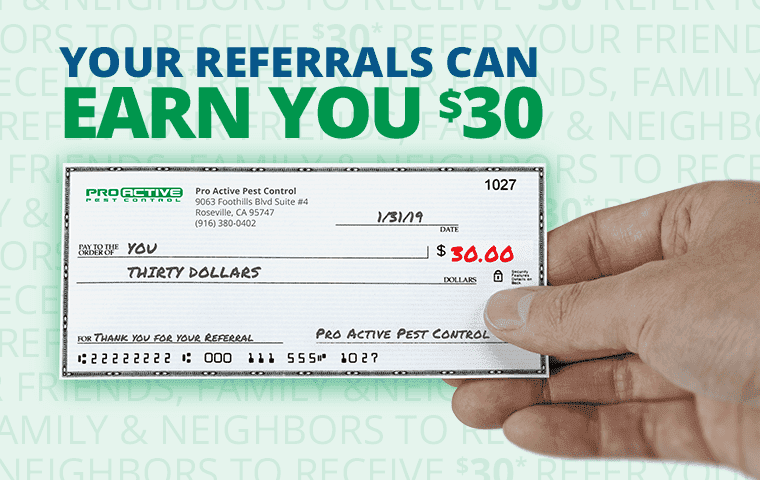 Pro Active Pest Control understands that it takes happily involved customers and their word of mouth for our business to grow. That is why we offer our referral program, which, makes letting your friends know about us easy. On top of that, we will pay you for referring people to us!
If you refer someone to us who signs up for our year-round protection, we will apply $30.00 towards your next service. Not only that, we will apply $30.00 to your friend's first service as well and they will have you to thank!
Good news! EVERYONE qualifies for our pest control programs. Whether it's a friend, family member, neighbor, co-worker or a member of any club or activity you may be involved with, let them know about us! Don't worry, there is no limit on how many people you can refer to us!
It's easy! Enter your name below so that we know who to pay, and enter your friend's information. Once you are finished, they will get an email letting them know that you thought we would be a good fit! We will take care of it from there!
If you have any questions about our referral program or questions about our professional pest control, don't hesitate to pick up the phone and give us a call! One of our team members will be happy to answer any of your questions!