Trust The Professionals At Pro Active Pest Control To Protect Your Rancho Cordova, CA Property From Pests
Rancho Cordova is a large city located in Sacramento County, CA. This city offers a rich, eclectic lifestyle for all of its residents to enjoy. Rancho Cordova is home to many residential neighborhoods and offers many different housing options for individuals and families to call home. In addition to being a great place to live, this California city is a great place to work and is known for being a home to various successful industries and businesses. Whether you own a home or business in Rancho Cordova, you can count on the Northern California pest control experts here at Pro Active Pest Control to protect it from common area pests. Our small family-owned company is committed to providing customers with the modern, effective, and affordable services needed to keep any residential or commercial property free of rodents and insects. To learn more about our local pest control services, give us a call today at Pro Active Pest Control.
Complete Pest Control Solutions In Rancho Cordova, CA
There are a number of pests that call Rancho Cordova home. The pest control experts at Pro Active Pest Control have developed several services to help you eliminate and control pests such as ants, fleas, occasional invaders, rodents, spiders, and stinging insects. Give us a call today for a free quote!


Residential Pest Control In Rancho Cordova, CA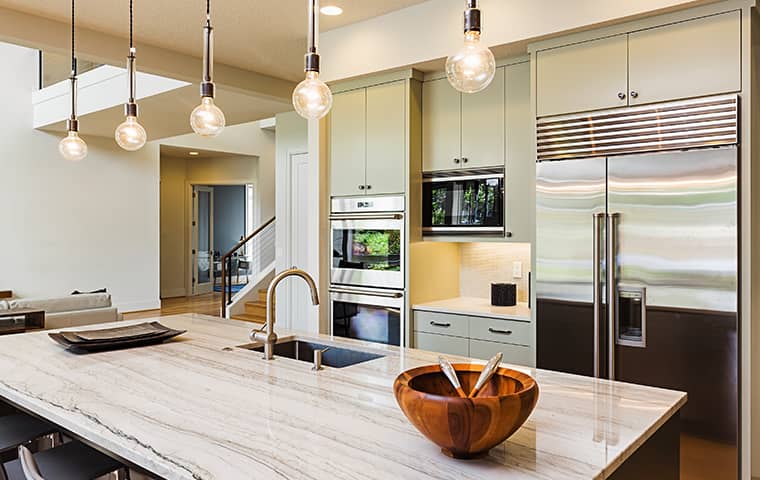 Through our winning combination of eco-friendly pest solutions and regular inspections, we can successfully eliminate pests and keep them from returning to any Rancho Cordova home. Our residential pest control service visits, which are included in all of our 3, year-round pest protection plans, include an exterior inspection and the elimination of spiders, spider webs, and wasp nests. Also included is a foundation treatment which creates a protective barrier around your home against pests, and seasonal treatments in the areas of your yard where pests would typically hide out and nest in. If a pest that is covered in your service returns, in-between your regularly scheduled visits, our pros will return and take care of the problem at no additional charge. Through our monthly, bi-monthly or quarterly exterior service plans, we work to keep your Rancho Cordova home free of pests throughout the entire year. During each scheduled service visit, our professionals also provide interior treatments including rodent control on an as-needed basis. To learn more about protecting your California home from pests, contact Pro Active Pest Control today.
Why Your Rancho Cordova, CA Friends Choose Pro Active Pest Control
The quick, safe, affordable, and eco-friendly pest control services that Pro Active Pest Control offers is just one of the reasons why your Rancho Cordova neighbors have chosen us to handle their pest control needs. Another top reason is that we always put the safety of our customer's families, pets, and property at the top of our priority list. At Pro Active Pest Control, we are proud to offer exceptional customer service, effective pest control solutions, and technicians that are honest, caring, and highly trained. For additional peace of mind, know that all of our service plans are 100% guaranteed. Our green pest control services utilize Integrated Pest Management to reduce the use of pesticides while also providing long-lasting protection against pests. To learn more about our highly effective residential or commercial pest control solution options for your Rancho Cordova property, reach out to our experts today.
Commercial Pest Control In Rancho Cordova, CA
Let our business take care of your business's pest control needs. Through our eco-friendly services, you can ensure that your business, its reputation, your customers, and your employees will be protected from pests and their dangers. Our highly effective commercial pest control services are performed by highly trained, state-certified, and friendly professionals, offer a 100% guarantee and are always backed by our exceptional customer service.
Other benefits to choosing Pro Active Pest Control for your business's pest control needs include:
Our caring technicians provide an honest approach to pest control.
We educate our customers to help provide the most complete solutions possible for your business's pest problems.
We provide effective pest control in a wide variety of industries.
Through Integrated Pest Management we reduce the use of pesticides while still providing long-lasting pest control results.
To learn more about our commercial pest control services and why they are the right fit for your Rancho Cordova business, give us a call today.
Most Common Pests Found In Rancho Cordova, CA
Rodents, cockroaches, ants, and spiders are some of the most common species of pests found in the Rancho Cordova area. These pests enter our homes and businesses and cause damage, introduce diseases, contaminate food, and add unnecessary stress and anxiety to our lives. To help prevent these pests that are common throughout Northern California from becoming common in your Rancho Cordova property, partner with the local pest control experts at Pro Active Pest Control. Our experts can provide the year-round services necessary to eliminate current pest problems and to keep them from returning in the future. To learn more about protecting your Rancho Cordova home or business from rodents, roaches, ants, spiders and more, give us a call today. We would love to provide you with information about our exceptional pest control services which work very effectively to protect people, property, and pets from pests.
Neighborhoods We Service
Anatolia | Anatolia Village | Arbor Pointe | Aspen Creek | Bradshaw Woods | Briarwood Coloma | Briarwood Mobile Home Park | Capital Village | Cloud Nine | Cobble Oaks | Coloma | Coloma Palms | Coloma Townhomes | Cordova Court | Cordova Gardens | Cordova Highlands | Cordova Lane | Cordova Park | Cordova Park Vista | Cordova Meadows | Cordova Ranch Estates | Cordova Towne | Cordova Towne West | Cordova Vineyards | Countryside | El Cortez | Ellenwood Court | Glenfaire | Gold River | Kavala Ranch | Kirkwood Place | Larchmont Cordova | Lincoln Village | Marshall Village | Millrose | Mills Acres | Mills Commercial Park | Mills Park | Mills Park Estates | Mills Park Terrace | Mills Ranch | Miners' Village | Mobile Country Club | Natoma Meadows | Park Royal Estates | Ponderosa White Rock | Por Alexander Collection | Por Villages Of Zinfandel | Prospect Park | Raven Oaks | River Trails Estates | Riverview Orchard | Rossmoor | Routier Estates | Somerset Ranch | South White Rock | Stone Creek | Sunnyvale | Sunridge Park | Sunridge Park Village | Sunrise Countryside | Sunrise Haven | Sunrise Pines | Sun River | The Meadows | Tiffany Cordova | Tiffany Farms | Trinity Woods | Trinity Woods Condos | Villages Of Zinfandel | Walnut Wood | White Rock Business Park


Included Zip Codes
95655 | 95670 | 95683 | 95741 | 95742 | 95827
Request Your Free Quote
Complete the form below to schedule your no obligation quote.
Latest Blog Articles
Stay informed about pests and pest related issues in our area!