Trust The Professionals At Pro Active Pest Control To Protect Your Natomas, CA Property From Pests
Natomas is a community in northwestern Sacramento that has developed into a large residential area where many California people and families make their home. To stop Sacramento area pests from making your Natomas home or business into their home, the local pest control experts at Pro Active Pest Control offer sustainable pest control options.

Our educated and highly-trained professionals provide the progressive pest control services needed to keep any Natomas home or business free of pests. To learn more about our modern approach to pest control, give us a call. We are here to serve you!
Complete Pest Control Solutions In Natomas, CA
There are a number of pests that call Natomas home. The pest control experts at Pro Active Pest Control have developed several services to help you eliminate and control pests such as ants, fleas, occasional invades, rodents, spiders & stinging insects. Give us a call today for a free quote!
Residential Pest Control In Natomas, CA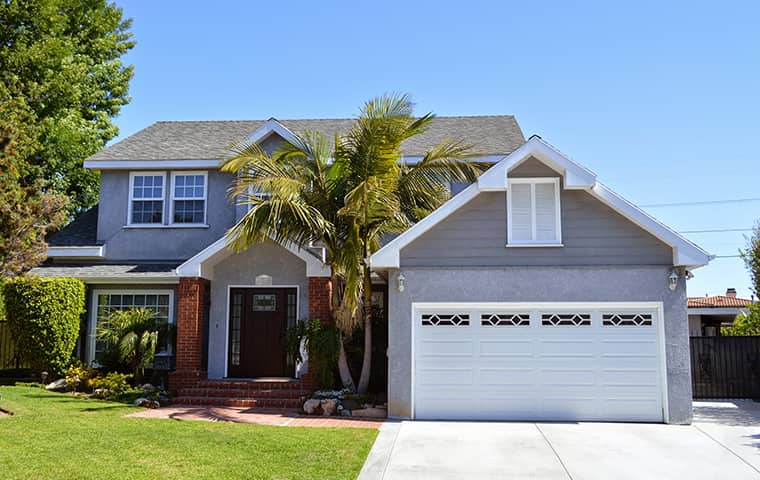 Let the professionals at Pro Active Pest Control provide you with the green pest control services necessary to keep pests out of your home and away from your family in an effective and affordable manner. Through honest communication and trustworthy services, we work with all of our customers to solve any pest problem.
At each residential service visit our professionals provide the following:
An exterior inspection and elimination of spiders, spider webs, and wasp nests.

The completion of a foundation treatment to create a protective barrier around the home.

The application of a seasonal pest treatment in the areas of your yard where pests are likely to live or hideout.
By choosing one of our bi-monthly or quarterly service plan options and exterior services, your general pest control needs will be covered throughout the entire year. To learn more about our eco-friendly service plans, and to discover how we can work together, give us a call. We are here to help you keep pests and the dangers and damage they can cause out of your home and away from your family!
Problems Black Widow Spiders Cause In Natomas, CA
Black widow spiders are found living throughout the Natomas area. While the good news is that they are not highly aggressive, the bad news is their venom is strong enough to cause health problems in a person if a bite is received. Bites from black widow spiders usually occur accidentally, such as when you are rummaging through a box where one is hiding, when putting on an article of clothing where they have taken up residence, or while working in gardens.

The venom from a black widow spider affects its victim's nervous system and, in humans, causes fever, increased blood pressure, nausea, pain, and sweating. A bite from a black widow spider must be taken seriously, and medical attention should be immediately sought so symptoms can be treated.

With medical intervention, long-term complications from a black widow spider bite rarely occur. If you have discovered a shiny black spider with a red "hourglass" marking on the underside of its abdomen, on your property or in your home, give us a call. Our professionals will provide an accurate identification and implement a pest control program. This program will eradicate the spiders and the insects that they are feeding on, using the most modern and green pest control methods available.
Commercial Pest Control In Natomas, CA
There are many different ways you can help prevent pests from finding their way into your commercial facility.

Prevention tips include:
Discourage pests that are attracted to light by installing sodium vapor bulbs in outdoor light fixtures.

Make sure that all trash is contained in outdoor trash receptacles that have tight-fitting lids.

Ensure that gutters and downspouts are in proper working order and that there is adequate drainage around the foundation of your facility.

Inspect your facility's foundation, sealing any cracks and crevices you find.

Partner with a professional pest control company that specializes in commercial pest control.
At Pro Active Pest Control we offer customized green pest control solutions to solve problems with pests in commercial facilities. Our commercial pest control solutions include:
Services performed by our highly-trained, state-certified, friendly professionals.

A 100% Pest-Free Guarantee.

Exceptional customer service.

The use of Integrated Pest Management to control and eliminate pest populations in and around your commercial facility in an eco-friendly manner.
To learn more about our solutions for your facility's pest problems, give us a call today!
Guide To Cockroach Prevention In Natomas, CA
Cockroaches are a problematic pest for any home or business owner. They can introduce bacteria, viruses, and human pathogens, and may create allergens, contaminate food and food prep areas. Cockroaches often trigger loss of sleep and stress for people whose properties are infested with these less-than-appealing pests.

To help prevent cockroaches from entering your home, here is a quick guide of easy-to-follow cockroach prevention tips:
Regularly remove trash from your home. Store it outside in trash receptacles with tight-fitting lids until trash pick-up day.

Seal any and all cracks and crevices found in your home's foundation.

Most roaches are attracted to moisture. Repair all leaky pipes and fixtures inside your home.

Use dehumidifiers in basement areas and make sure crawl spaces are properly ventilated.

Clean up spills and food debris quickly.

Store food in containers with tight-fitting lids or in the refrigerator, and never leave food on your counters for long periods of time.
In addition to putting the above prevention tips in place, partner with Pro Active Pest Control and implement a year-round pest control plan. Through professional services, a barrier is created around your home to keep cockroaches out and prevent them from returning later to cause problems.

To learn more about implementing a regular eco-friendly pest control service in your home or business, give us a call. Speak with one of our knowledgeable professionals and set your mind at ease about pest control and the options available to you.
Neighborhoods We Service
Creekside | East Sacramento | Elmhurst | New Era Park | Natomas Creek | Natomas Crossing | Natomas Park | North Natomas | Pocket | Regency Park | River Park | South Land Park | South Natomas | Sundance Lake | Village 9 | Westlake | Willowcreek


Included Zip Codes
95834
Request Your Free Quote
Complete the form below to schedule your no obligation quote.
Latest Blog Articles
Stay informed about pests and pest related issues in our area!