Trust Pro Active Pest Control To Protect Your Lodi, CA Property From Pests
Northern California is home to great people, great scenery, and unfortunately lots of pests such as insects and rodents. If pests have decided to make themselves at home inside of your Lodi, CA home, call the local pest control experts at Pro Active Pest Control. We are proud to offer Lodi residents professional, guaranteed pest control solutions that are affordable. Our residential and commercial pest control, bed bug control, rodent control, and termite control services, provide our customers with everything they need to maintain a pest-free home or business. To learn more about our solutions to pest problems, contact Pro Active Pest Control today.
Complete Pest Control Solutions In Lodi, CA
To protect your Lodi, California home or business from pests, Pro Active Pest Control has developed an array of effective pest control services that protect properties from a wide variety of pests. Our pest control services guard homes and businesses against pests such as ants, fleas, occasional invaders, rodents, spiders, and stinging insects. Pro Active Pest Control is proud to offer a complete solution to Northern California's pest problems.
Home Pest Control In Lodi, CA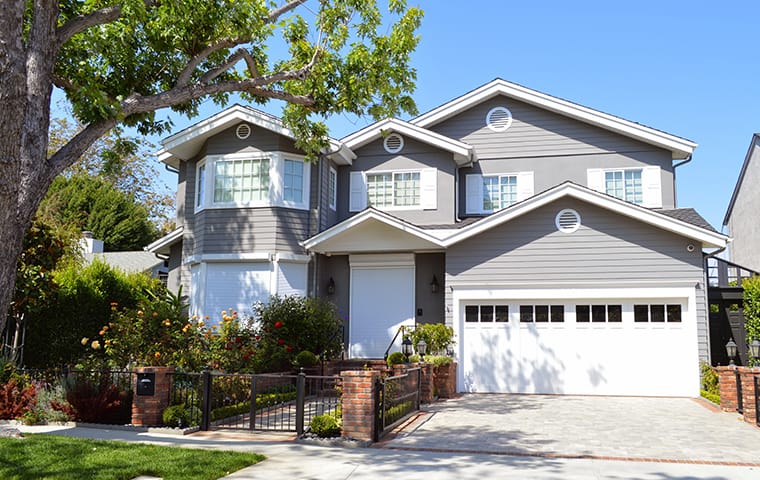 Pests are a year-round problem in Northern California. To combat pest problems, you need a year-round solution. At Pro Active Pest Control we are dedicated to solving pest problems in an eco-friendly manner. Through our residential pest control services which include regular inspections, effective treatments, and quarterly or bi-monthly visits, we will keep pests away from your home and family. For added peace of mind, know that our service plans are guaranteed. If covered pests return between scheduled treatments, so will we, at no extra charge! To learn more about protecting your Lodi, CA home and family from common household pests, give the friendly and helpful experts at Pro Active Pest Control a call today.
Is Eco-Friendly Pest Control In Lodi, CA Effective?
If you are looking for effective pest control that is delivered in an eco-friendly manner, then you have come to the right place! Pro Active Pest Control offers eco-friendly pest control solutions utilizing the principles of Integrated Pest Management (IPM). IPM allows our professionals to eliminate and control pests by using a combination of techniques that minimize the environmental factors which allow pests to thrive. IPM techniques that we utilize include:
Biological control

Habitat manipulation

Modification of cultural products

Targeted use of pesticides that minimize risks to people, the environment, and non-targeted organisms
To learn more about our eco-friendly approach to pest control and the natural and organic products we use to control pests, reach out to Pro Active Pest Control today.
Commercial Pest Control In Lodi, CA
Pro Active Pest Control is committed to protecting Lodi commercial facilities from our area's most common pest pressures. Warehouses, shopping centers, daycares, religious buildings, office buildings, and funeral homes can all be guarded against pests with services that are performed by our state-certified, highly trained technicians. Pro Active Pest Control will provide your business with a long-term solution against pests using a combination of Integrated Pest Management and eco-friendly products and services. Your complete satisfaction is our highest priority! Let's work together to ensure that your Lodi business becomes pest-free and stays pest-free throughout the entire year. For more information about our commercial pest control solutions, contact us today.
Guide To Avoiding Rodents In Lodi, CA
Rodents are difficult pests to prevent in homes. They can squeeze their body in through the smallest of openings or use their sharp front incisors to create their own entrance. Once inside they will hide out in hard-to-reach areas, coming out at night to forage for food and gather nesting materials.

To help you avoid problems with damaging, disease-spreading rodents, we offer the following tips to make your yard and home less attractive to them.
Remove piles of excess debris from your property that mice can hide and nest in.

Trim back tree branches, shrubs, and bushes from the exterior of your home that allow rodents to gain easy access to your home.

Remove excess water sources, maintain gutters, fix leaky gutters, and store containers that can collect water upside down.

Remove excess food sources by keeping tight-fitting lids on trash cans and compost bins, picking-up fallen fruits and vegetables in garden areas, and removing bird feeders.

Inspect the exterior of your home, repairing any openings found in the foundation, roof-line, and exterior walls.

Inside, regularly remove trash from your home, store food in air-tight containers or in the fridge, and regularly vacuum and wipe down counters.

Keep storage areas free of clutter and well organized.
If you are ever in need of rodent control services, partner with the experts at Pro Active Pest Control. We will provide the customized services you need to maintain a rodent-free home. To schedule an inspection, give us a call today.
Neighborhoods We Service
Acampo | Alder Glen | Avena | Beckman Park | Blakely Park | Borchardt | Bowser & Brandt | Bradford Circle | Bridgetowne | Cardinal Street West | Cora Post | Cross | East Harney Lane | Elm | Fairmont | Guild | Ham | Heritage | Holly | Howard | Hutchins Heights | Katzakian Park | Lakewood | Larson | Lee | Legacy Estates | Lockeford | Loma | Orange | Mills | Lower Sacramento | Needham | Nichols | Orchard Lane | Pacific | Park & Orange | Parkwest | Peltier | | Realty Road | Reese | River Gate | River Pointe | Schneider Tract | South Pleasant | Southwest Lodi | Sunwest | The Vineyards | Thornton | Tokay | Tower Park | Towne Ranch | Van Buskirk | Victor | Village | Vinewood | West Elm Street | Westbrook | West Side | Zupo Field

Included Zip Codes
95240 | 95241 | 95242
Request Your Free Quote
Complete the form below to schedule your no obligation quote.
Latest Blog Articles
Stay informed about pests and pest related issues in our area!