Trust The Professionals At Pro Active Pest Control To Protect Your Livermore, CA Property From Pests
The community of Livermore, CA, is one of Alameda County's finest. We enjoy the moderate climate of The Bay, attracting many visitors all year-round. However, because we are located near multiple nature preserves and bodies of water, we are exposed to pest infestation. Whether they're seeking water and food sources or searching for shelter, your Livermore property is an ideal location for pests to invade.
Luckily, we've got you covered. Pro Active Pest Control is a local, family-owned business with extensive experience in detecting and eliminating common area pests. Our pest solutions are eco-friendly, pet-friendly, and 100% guaranteed. We offer residential and commercial pest control, bed bug control, rodent control, and more. Call us today for a free quote, no obligation. We're ready to discuss your pest situation, whatever it may be.
Complete Pest Control Solutions In Livermore, CA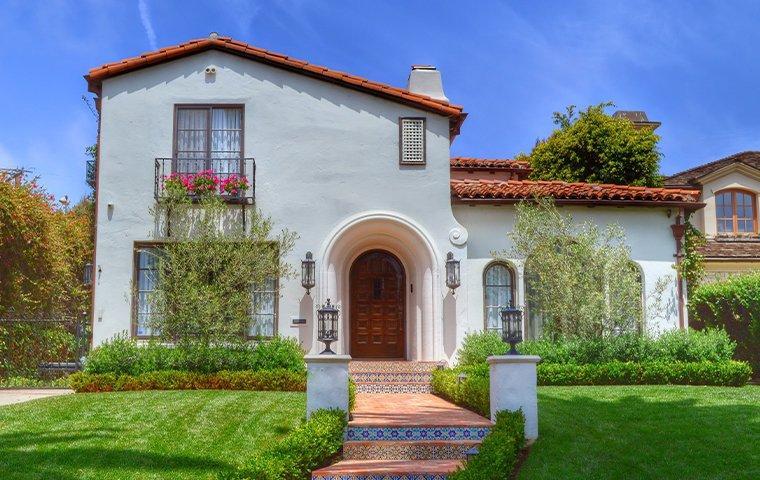 If you're looking for complete pest control solutions that you can lean on all year-long, look no further. Pro Active Pest Control offers traditional and Green Pest services to eliminate pest activity from your home or business. We are diligent about modifying conditions that are conducive to infestation, and we offer follow up treatments to keep things pest-free.
We offer a variety of pest control services, providing you complete coverage from many common California pests, such as:
Ants

Fleas

Rodents

Spiders

Stinging insects

Occasional invaders
Each one of our expert pest technicians is experienced in IPM (Integrated Pest Management) solutions that guarantee a pest-free property. You can rest easy knowing you're protected. Contact us today for a no-obligation quote, because there's no time to waste when it comes to proactive pest prevention.
Home Pest Control In Livermore, CA
If you want to secure complete pest protection for your Livermore home, you've come to the right place. Pro Active Pest Control offers extensive residential pest control services to residents all around Northern California. Each one of our service plans can be specially customized to fit the needs of your individual property. We come up with a treatment schedule that works for you.
Monthly Service - 12 Scheduled Exterior Treatments

Bi-Monthly Service - 6 Scheduled Exterior Treatments

Quarterly Service - 4 Scheduled Exterior Treatments
All of our services offer year-round protection from over 20 common pests in the Northern California regions. Our services are 100% guaranteed, so if pest activity returns between scheduled service visits, we will come back and re-treat your property at no additional cost. Some of our services include:
Exterior inspection

Exterior Spider De-webbing

Foundation treatment

Interior & Garage Treatments (as needed)

Rodent Control (as needed)

Seasonal pest treatment
Commercial Pest Control In Livermore, CA
Whether you're a new business owner or a seasoned professional, you work hard to make sure your Livermore business is always thriving. Maybe it already is! Either way, nothing will destroy your success quite like a pest infestation. At Pro Active Pest Control, we offer comprehensive commercial pest control services that promise to protect you and your business from the potential dangers of pest activity. Our clients span a variety of industries, including:
Daycares

Funeral Homes

Medical Facilities

Office Buildings

Pharmacies

Religious Buildings

Retail & Shopping Centers

Warehouses & Storage Facilities
Our IPM (Integrated Pest Management) strategies are designed to treat your pest problem from the inside out. Beginning with a detailed inspection, we'll identify all pest activity on your property as well as all conditions that may have attracted these intruders. From there, we work with you to come up with the perfect approach to solve your pest problem.
Guide To Avoiding Rodent Problems In Livermore, CA
No matter what type of property we're dealing with, clients are always surprised when they see that first mouse scurry across the room. Yet, if you see one rodent, chances are there are many more hiding in the walls, and before you know it, you have an infestation on your hands. The following are useful ways to avoid rodent problems:
Block points of entry

Eliminate excess moisture

Ensure pipes, faucets, and downspouts are functional

Maintain a high level of cleanliness

Keep woodpiles away from buildings

Store food properly

Regularly dispose of garbage

Seal cracks and crevices

Keep trees, bushes, and shrubs well-trimmed
How Dangerous Are Black Widow Spiders In Livermore, CA?
Since they're classified as the most venomous spider in North America, it's probably safe to assume that black widow spiders are pretty dangerous. In fact, their venom is measured to be 15x stronger than that of a rattlesnake.
Black widows do bite, and it usually feels like a small pinprick. As the venom enters your body, the pain spreads and you can suffer from a long list of reactions, such as:
Abdominal pain

Clammy skin

Delirium

Diaphragm hypertension/paralysis

Difficulty breathing

Excessive sweating

Muscle spasms

Nausea

Severe back and shoulder pain

Weak pulse
The good thing is, black widow bites rarely lead to death. After experiencing eight to twelve hours of pain, mostly everyone recovers fully within three to five days. The most at-risk people are very old, very young, or very sick. Something to keep in mind is that black widows only bite when they're disturbed, so it's crucial to stay away from them and remain non-threatening.
Neighborhoods We Service
Alameda | Albany | Berkeley |Castro Valley |Dublin | Emeryville |Fremont | Hayward |Newark | Piedmont | Pleasanton| San Leandro |
| San Lorenzo | Sunol | Union City |


Included Zip Codes
94501 | 94502 | 94606| 94706 |94701| 94702 | 94703 | 94704 | 94705 | 94706 | 94707 | 94708 | 94709 | 94710 | 94712 | 94720 |94541|94568|94608|94536| 94540|94550|94560| 94610| 94611 | 94618 | 94566|94577|94541|94552| 94536|94568
Request Your Free Quote
Complete the form below to schedule your no obligation quote.
Latest Blog Articles
Stay informed about pests and pest related issues in our area!