Trust The Professionals At Pro Active Pest Control To Protect Your Lincoln, CA Property From Pests
The City of Lincoln, CA or "American's Hometown" as it is commonly referred to, is a family-friendly suburban community that is conveniently located in the Sacramento area. Baseball, rodeos, theater, and community festivals and events bring the people of this great city together to support one another. At Pro Active Pest Control we help to support the Lincoln community by offering local, affordable pest control services to protect homes and businesses from area pests. Our small family-owned company is committed to providing all of our local customers with the modern, effective, and eco-friendly services needed to keep any residential or commercial property free of rodents and insects. Give Pro Active Pest Control a call today to learn more about our highly effective, affordable pest control services and why they are the perfect fit for your Lincoln home and family.
Complete Pest Control Solutions In Lincoln, CA
There are a number of pests that call Lincoln home. The pest control experts at Pro Active Pest Control have developed several services to help you eliminate and control pests such as ants, fleas, occasional invades, rodents, spiders & stinging insects. Give us a call today for a free quote!
Residential Pest Control In Lincoln, CA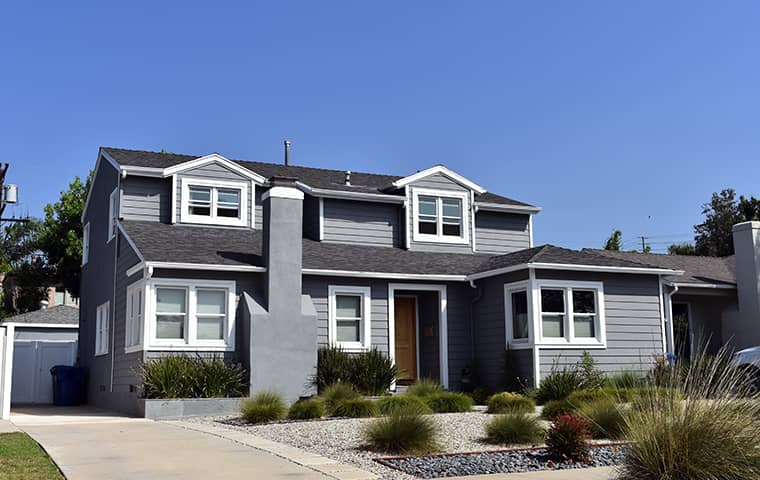 Putting into place a residential pest control plan for your Lincoln home is the best way to eliminate current pest problems and prevent future pest problems. Pests are so difficult to keep out of homes because they can enter into them in such a wide variety of ways. Common entrance points for pests include through spaces found in the foundation or exterior walls, through gaps found around windows and doors, through open windows or doors, through holes along the roofline, and through spaces found around wires, pipes, and other utilities that are entering into your home. They can also find their way inside by hitchhiking their way in on packages, luggage, purses or boxes. Pests may also find their way inside on clothing or on the bodies of your pets. To help prevent pest problems from becoming a problem in your Lincoln home throughout the year, the pest professionals at Pro Active Pest Control offer three different residential pest control plans to choose from. Each of our plans provides you with the continuous services needed to get pests out and barrier treatments to keep pests out. To learn more about our Monthly, Bi-Monthly, or Quarterly service options, reach out to us today and speak with one of our highly trained specialists.
What Homeowners In Lincoln, CA Need To Know About Roof Rats
To put a stop to roof rats from making your Lincoln home into their new home you first need to learn a bit of helpful information about them.
Roof rats have a light slim build which allows them to be excellent climbers.
Roof rats often access buildings through the roof by climbing trees and other tall structures.
Roof rats damage a home's structure and any personal belongings found inside with their sharp front incisors.
They contaminate food and the surfaces of a home that they are living in with their urine, excrement, and saliva.
Roof rats are attracted to properties that offer them easy access to food, water, and shelter.
The best way to prevent problems with damaging and dangerous roof rats inside your Lincoln home is to put into place a year-round pest preventative program from Pro Active Pest Control. We can work together to ensure that your home is not a place where roof rats will want to live. In addition to our professional services to help prevent problems with roof rats, it is important to trim back trees and their limbs from the exterior of your home, remove rodent's access to food sources, and repair any holes, gaps or other spaces in the exterior of your home that could allow these animals inside.
Commercial Pest Control In Lincoln, CA
Pests carry and spread bacteria, viruses and parasites. They contaminate food, damage structures, destroy inventory, lower employee morale, scare away customers, cause health inspection failures, and can severely damage your business's reputation. At Pro Active Pest Control, we understand just how damaging pests can be to your business which is why we provide Northern California with the necessary pest control solutions to protect a wide variety of businesses (from warehouses to churches) from pests. We provide our commercial customers with customized, green pest control solutions that are guaranteed to meet your Lincoln business's unique needs. Our eco-friendly commercial pest control solutions include services performed by our highly trained, state-certified, and friendly professionals, a 100% Pest-Free Guarantee (if pests come back between visits so do we, at no extra charge), exceptional customer service, and the use of Integrated Pest Management to control and eliminate pest populations in and around your commercial facility in the most eco-friendly manner possible. To learn more about our highly effective and affordable commercial pest control services, reach out to Pro Active Pest Control today.
Look No Further Than Pro Active Pest Control For Your Pest Control Needs
We know that searching for a professional pest control company can seem like a daunting, never-ending task; but we are here to tell you some good news, your search is over! The local professionals found at Pro Active Pest Control can take care of all your Lincoln property's pest control needs, and with our 100% guaranteed services, there is nothing for you to lose but your property's pest problems. We are a small family-owned, locally operated business that focuses on providing exceptional customer service. We understand how to protect your home or business from pests using effective and affordable pest control solutions. Pro Active Pest Control is committed to resolving all of our customer's pest problems quickly, safely, and affordably through the use of Integrated Pest Management, eco-friendly services, and pest prevention. In addition have the peace of mind to know that we only use pest control solutions that are safe for your family, your pets, and your home in order to control and eliminate pests.
Neighborhoods We Service
Aspen Meadows | Beazer Homes | Country Meadows | Downtown Lincoln | E St. | Fruitvale | Gateway Center | Glenmoor | Glenwood Meadows | Hungry Hollow | Johnson Heights | Joiner Parkway | Joiner Village | Lakeside | Lincoln Crossing | Lincoln Heights | Metro Center | Mt. Vernon | Natomas Creek | Natomas Crossing | North Central Lincoln | Paloma At Foskett Ranch Condominiums | Ravine Meadows | Sierra View Condominiums | Sierra Vista | Sorrento | Southcreek | Swanston Estates | Teal Hollow | Thousand Oaks | Twelve Bridges Village | Verdera | Virginiatown | Wilson Way | Wise | Woodlake


Included Zip Codes
95648 | 95765
Request Your Free Quote
Complete the form below to schedule your no obligation quote.
Latest Blog Articles
Stay informed about pests and pest related issues in our area!