Easily Get A Quote & Schedule Your Service Here
Enter your zip code below to see special offers in your area.
How Big is your Home?
Adjust slider to match square footage of your home
Billing Information
Confirm Details & Schedule Service!
Program:
Terms & Conditions
| | |
| --- | --- |
| | |
I accept the terms and conditions
Service Scheduled
Enjoy A Pest-Free Home With Our Pet-Friendly Pest Control Solutions
At Pro Active Pest Control, we strive to keep Northern California homes free of pests and the problems they bring with them. Through the use of Integrated Pest Management (IPM) techniques, our state-certified specialists provide treatment and prevention services that are safer for your family members and pets and have long-lasting results!
Our Year-Round Pest Protection Plan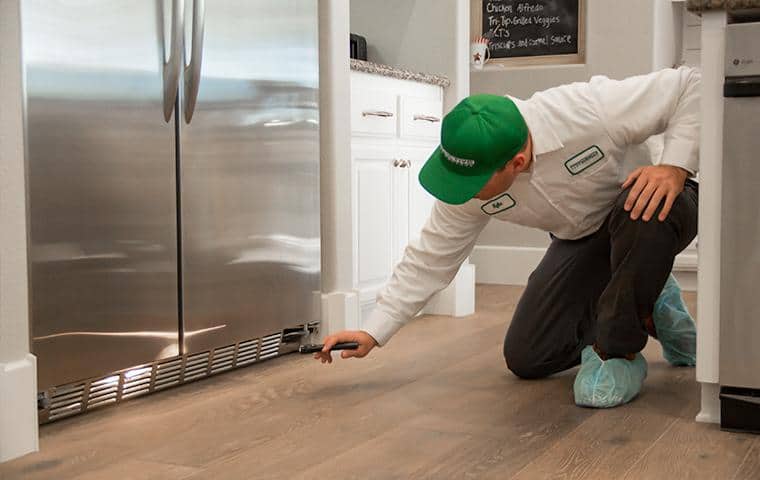 When treating your home for pests, our primary concern is the safety of your family and pets. We use a combination of eco-friendly solutions and regular inspections to eliminate pests from your home and keep them from returning. We also spend time teaching our customers about the pests they're seeing in their homes as well as the best solutions for removing those pests and preventing reinfestation! We are a local family-owned pest control company dedicated to solving area pest problems to ensure that our customers' homes become and remain pest-free, year-round! At Pro Active, we pride ourselves on our customer service; our customers appreciate that we strive to provide exceptional service and have rated us #1 on Yelp with over 300 5-Star reviews!
Our typical residential service visit consists of:
Exterior inspection and elimination of spiders, spider webs, and wasp nests

Foundation treatment to create a protective barrier around the home

Seasonal pest treatment in typical pest harborage areas of the yard
At Pro Active, we stand by our year-round solutions with a 100% service guarantee. If the covered pests return in-between your regularly-scheduled pest control visits, so do we, and at no extra charge! Through our bi-monthly or quarterly service plan options and exterior services, your general pest control needs will be covered every season of the year. Our customers also receive additional interior treatments including the baiting and trapping of rats and mice as needed to help eliminate any current rodent infestations.
Local Pest Control Problems, Solved!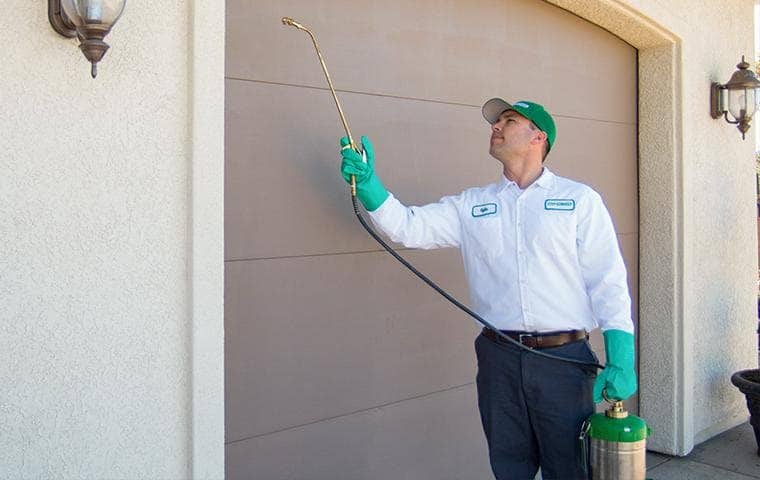 Our team of highly-trained professionals know the most common pests in the area and how to prevent them. In addition, we specialize in the treatment of rodents, cockroaches, and ants which are nuisance pests that are commonly found invading homes in Roseville and the surrounding area.
When dealing with the pests found throughout Northern California, regular inspections and pest control service is the key to effective pest control. We treat and prevent a variety of pests including fleas, earwigs, spiders, wasps, centipedes, beetles, ticks, silverfish, crickets, and more. Our existing customers that have potential rodent problems also get a free rodent inspection. If you've not yet partnered with us, you can request a rodent inspection for a fee that will be credited toward your service and eco-friendly pest control treatments.
Many families struggle to keep rodents, cockroaches, and ants out of their homes in addition to the common everyday pests. These nuisance pests require specialized pest control solutions which we are happy to provide for the safety and comfort of our customers! Ants invade homes in search of food, water, and shelter. To prevent them, we create an ant barrier around the exterior of your home along with our other services. To control rodents, we'll inspect your home to identify and block their entry points. Because rodents carry and spread disease, our comprehensive rodent control solutions also include sanitization and attic clean-ups. Cockroaches enter through sewer drains and plumbing. To combat cockroaches, we create a barrier against them through the use of regular pest control treatments for your home and yard.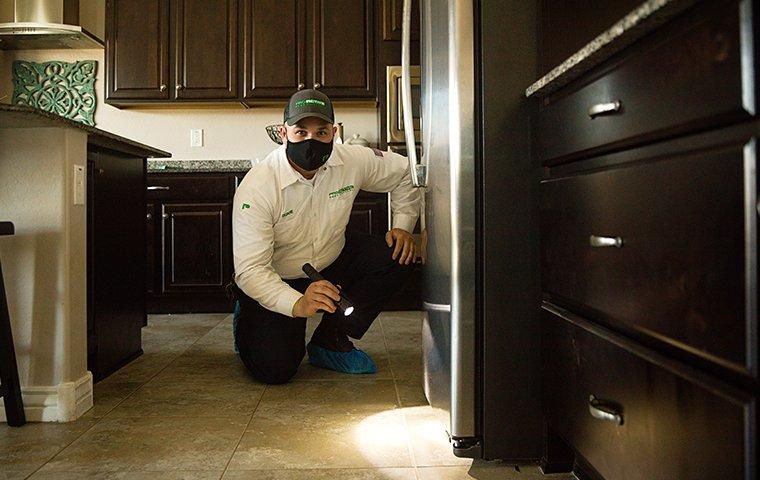 Exterior Inspection
During this first step, one of our highly-rated pest experts will inspect the exterior of your home for spiders and their webs as well as wasp nests in your eaves and the front and back entryways of your home. They will also locate and treat typical pest harborage areas and develop comprehensive, IPM treatment programs to help protect your home and family.
Foundation Treatment
After your exterior inspection, we will treat your foundation to create a protective barrier around the outside of your home to help shield against the common home-invading pests in our area. Treating the outside of the home helps prevent pests from entering, but should you need interior treatments, they are included in our service plans at no extra charge.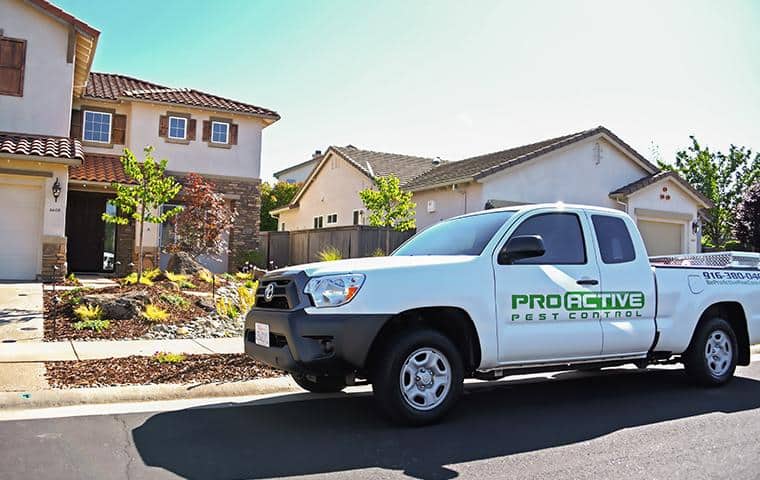 Year-Round Protection
To conclude your service, you'll choose from our quarterly and bi-monthly treatment plans to provide proactive protection against pests during all four seasons. Our pest specialists will apply seasonal pest treatments in the typical pest harborage areas of your yard at the appropriate time of year to help keep your home and family safe throughout the year.
100% Service Guarantee
At Pro Active Pest Control, we know how important it is to protect your family and keep your home free of pests, and we want to help you accomplish that goal! We offer a variety of different treatment options to help eliminate and prevent pests. In addition, all of our service plans are covered by a 100% service guarantee. If the pests covered by our services return in-between our regularly scheduled treatments – so will we, and at no cost to you! Let us help you protect your family and home by reaching out to us today!
Request Your Free Quote
Complete the form below to schedule your no obligation quote.
Latest Blog Articles
Stay informed about pests and pest related issues in our area!