Our Top Priority Is Protecting People, Pets & The Environment
When it comes to getting rid of insects or rodents in your home or business, Pro Active is your #1 choice for eco-friendly solutions. Our modern pest control company offers pest control services that are tough on pests yet friendly to people, pets, and the environment.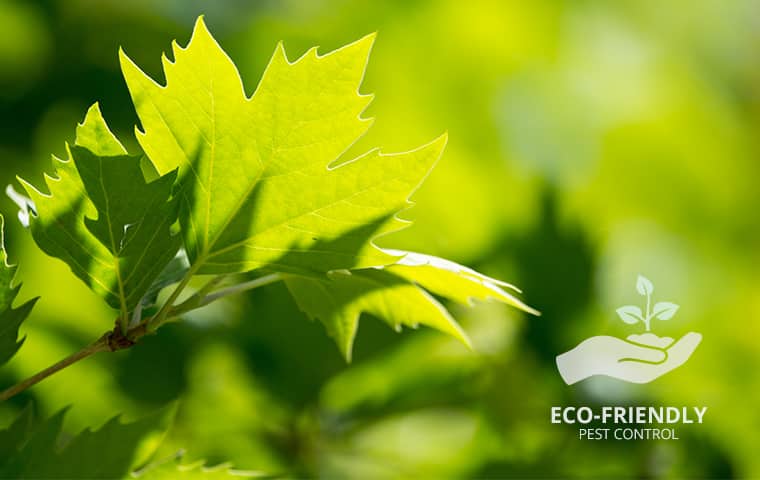 How We Use IPM To Keep Pests Away
Pro Active Pest Control utilizes eco-friendly solutions that focus on eliminating and preventing pests using an Integrated Pest Management (IPM) approach. IPM, as defined by the California Department of Pesticide Regulation, is an ecosystem-based strategy that focuses on long-term prevention of pests or their damage through a combination of techniques such as biological control, habitat manipulation, modification of cultural practices, and use of resistant varieties. Pesticides are used only after monitoring indicates they are needed according to established guidelines, and treatments are made with the goal of removing only the target organism. Pest control materials are selected and applied in a manner that minimizes risks to human health, beneficial and non-target organisms, and the environment.
Eco-Friendly Alternatives
In addition to our IPM strategy, we also offer products that are made from natural and organic sources. Some of the products we utilize to eliminate pests include:
Essentria IC3
Environmentally friendly, Essentria IC3 is a natural liquid insecticide that provides immediate relief from insect infestations and has a residual effect. Made from rosemary oil, peppermint oil, and other natural ingredients, Essentria IC3 is used indoors to eliminate ants, bed bugs, roaches, occasional invaders, spiders, and more!
Essentria G
A natural insecticide, Essentria G is derived from essential oils including clove oil and thyme oil. A strong outdoor solution, Essentria G is effective in controlling ants, centipedes, roaches, earwigs, and other insects that are likely to show up around the perimeter of a home or business.

For more information on how Pro Active can help you resolve your pest problems using eco-friendly methods, please contact us today!