Trust The Professionals At Pro Active Pest Control To Protect Your Davis, CA Property From Pests
Davis, California is a delightful community with a close-knit, small-town vibe. In addition to its delightful small town atmosphere, Davis is well-known for being home to UC Davis. The city of Davis offers a winning combination of safe neighborhoods, retail districts, cultural amenities, plentiful recreational activities, and excellent educational opportunities. To help protect the people and property located in Davis from the many insects and rodents that also call this area of California home, the pros at Pro Active Pest Control offer local, effective, eco-friendly pest control services. Our green pest control services focus on the principles of Integrated Pest Management to reduce the use of pesticides while also providing all of our customers with long-lasting protection against pests. To learn more about our highly effective pest control services, contact our professionals today.
Complete Pest Control Solutions In Davis, CA
There are a number of pests that call Davis home. The pest control experts at Pro Active Pest Control have developed several services to help you eliminate and control pests such as ants, fleas, occasional invades, rodents, spiders & stinging insects. Give us a call today for a free quote!
Residential Pest Control In Davis, CA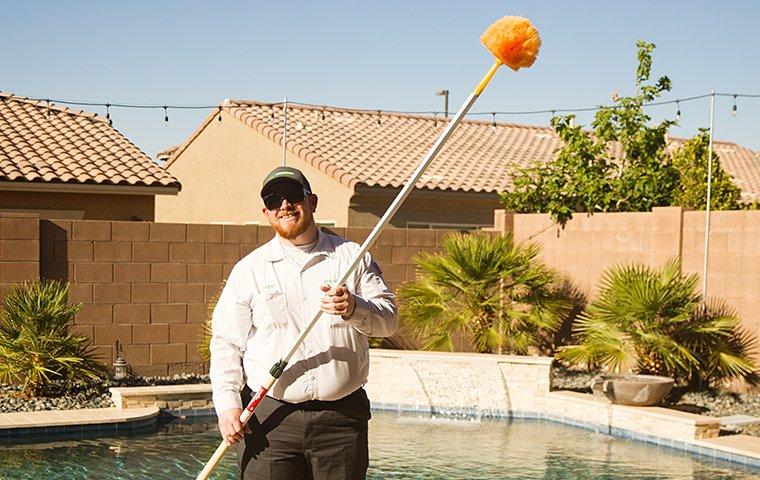 Protect your Davis home, family, and pets from local invasive pests by putting into place a year-round pest protection plan from Pro Active Pest Control. Whether you choose our Monthly Service (12 schedule exterior treatments), Bi-Monthly Service (6 scheduled exterior treatments), or Quarterly Service (4 scheduled exterior treatments) you will be sure to receive our 100% service guarantee and coverage against more than 20 pests. These year-round plans also provide exterior spider de-webbing, in addition to interior and garage treatments and rodent control on an as-needed basis. Benefits to choosing us for your residential pest control needs include:
State-certified rodent and pest specialists
Eco-friendly and green pest control services
Exceptional pest control services
Effective and affordable services
To learn more about our residential pest control services and how they can protect your Davis home from pests, contact us today.
Roof Rat Prevention Tips For Davis, CA Residents
The professionals at Pro Active Pest Control want to provide you with some easy to execute tips to help prevent agile roof rats from climbing their way into your Davis home. If you have gardens or fruit trees on your property make sure to harvest all of the fruits and vegetables in a timely manner and pick up any that have fallen to the ground. Maintain your yard; keep it free of clutter and piles of organic debris that roof rats could make into a home. Keep all garbage in containers with locking lids until trash pick-up day and pick-up any food that your pet hasn't eaten between feeding. It is also important to trim back tree limbs away from the exterior of your home; and inspect your home's foundation, exterior walls, and especially its roofline- sealing any openings that are found. In addition to the above helpful prevention tips, help to keep your Davis home free of destructive and disease spreading roof rats and partner with the rodent control experts at Pro Active Pest Control. We can provide the specialized services needed to stop these furry pests from making their home on or in your Davis property. To learn more about our rodent control services which include identification, the blocking of entry points, sanitation, and attic clean-up services, give us a call today.
Commercial Pest Control In Davis, CA
At Pro Active Pest Control we provide our commercial customers with customized, green pest control solutions that are guaranteed to meet your Davis business's unique needs. Our eco-friendly commercial pest control solutions include services which are performed by our highly trained, state-certified, and friendly professionals; a 100% Pest-Free Guarantee- if pests come back between visits so do we, at no extra charge, exceptional customer service. At Pro Active we rely on the use of Integrated Pest Management to control and eliminate pest populations in and around your commercial facility using the least amount of pesticides possible. To learn more about implementing our highly effective and affordable commercial pest control services into your Davis business, reach out to Pro Active Pest Control today and speak with one of our helpful and friendly professionals.
How To Choose A Pest Control Company In Davis, CA
When you are looking to choose a pest control company for your Davis home, the following things can help you to choose a company that you can trust and depend on.
Get recommendations from your friends and family
Check YELP for positive ratings
Check if the company provides a service guarantee
Does the company offer a variety of programs in order to meet the unique needs of any home or business
Are their professionals state-certified and are they routinely being trained on the latest techniques
Is the company part of any industry associations or groups; for example NPMA
At Pro Active Pest Control we offer all of the above and more. We are a family owned and locally operated company that provides exceptional customer service and pest control solutions that not only are effective but are eco-sound and affordable as well. Our state-certified rodent and pest specialists take pride in offering exceptional pest control services and being a company that all our neighbors, family, and friends trust. To learn more about why so many Davis residents choose Pro Active Pest Control to meet their pest control wants and needs, get in touch with us today.
Neighborhoods We Service
1917 Core | Adams Terrace | Aggie Village | Anderson Place | Antelope Avenue | Arbors at Oakshade | Arlington Farm | Arrowhead | Aspen | Bautista Addition | Binning Tract | Bowers Acres | Carden Estates | Casa Del Oro | Cassel Lane | Central Davis | Chinquapin dos Pinos | College Park | College Town Commons | Cottages North | Cottages South | Country Lane Estates | Covell Commons | Covell Farms | Covell Health Center | Covell Park | Covell Park Northstar | Crocker | D Street Terrace | Davis Commercial Center | Davis Manor | Davis Parkside | Davis Villas | Dos Pinos | Downtown Core | East Acres | El Macero | El Macero Central | El Macero Estates | El Macero Gardens | El Macero Park | El Macero Vista | Elmwood | Evergreen | Evergreen Meadows | Fifth Street Commerce Center | Fuller Gardens | Gentry Greens | Glacier Place | Glide Place | Grande | Green Meadows | Green Meadows Office Park | Greene Terrace | Harrison Business Park | Holly Acres | Huntwood Park | Industrial / Busines Park | Interland | Ivy Town | Ivy Town North | Jefferson Square | Kaufmann and Broad | La Buena Vida | Lake Alhambre | Lakeside Greens | Lands Of Carden | Lewis Homes | Liggetts Covell Park | Lillard Addition | Longview Cottages | Los Robles Manors | Mace Cowell | Mace Ranch | Mace Ranch Business Park | Mace Ranch Industrial Park | Mace Ranch Park | Macero Del Norte | Mathews Tract | Meadowlark Lane | Midtown Business Park | Millers Addition | North Davis Farms | Northstar | Northwest Triangle | Norwood | Oak Avenue Condominium Plan | Oak Avenue Place | Oak Condominium Plan | Oakenshield Condominiums | Oaks At El Macero | Oakshade | Oakside | Oasis Place | Oeste Manor | Old Davis North | Old East Davis | Old Mill Place | Old Willowbank | Olive Drive | Pajaro | Pamplona Place | Parque Santiago | Phoenix Place | Plaza Condominiums | Quail Ridge | Ranch Macero | Rancho Yolo | Reflections At Mace Ranch | Richmond American Homes | Robbins Subdivision | Rose Creek / Rosecreek | Royal Oaks | Russell Townhomes | Schultz / Mcgregor | Senda Nueva | Senda Nueva Commons | Senda Nueva Creekview | Senda Nueva Village | Sequoia Villas | Sierra Vista Oaks | Simmons Estates | Slide Hill Park | South Cape | South Davis Plaza | South Manor | Southfield Park | Stockseth Acres | Stonegate | Stonegate Park | Strengs Covell Park | Sunnyside | Sunnyside Unit | Sunrise | Sycamore North Commons | Sycamore North East | Sycamore South | Sycamore West | The Cottages At Atlantis | The Cottages At Fifth Street | The Marketplace | Traynhams Addition | Triebhaus | University Avenue | University Estates | University Farms | University Meadows | University Park | University Village | veranda Homes | Village Homes | Voyager / Intercoast | Waggner Ranch | West Davis Manor | West Manor | West Park | Westernesse Condominium Plan | Westwood | Wildhorse | Wildhorse GC | Willow Creek | Willowbank | Willowcreek | Woodbridge | Woods | Wray Addition


Included Zip Codes
95616 | 95617 | 95618
Request Your Free Quote
Complete the form below to schedule your no obligation quote.
Latest Blog Articles
Stay informed about pests and pest related issues in our area!