Trust The Professionals At Pro Active Pest Control To Protect Your Carmichael, CA Property From Pests
Carmichael is a suburb found in the Great Sacramento metropolitan area. Like other communities in Northern California, it is unfortunately home not to just people, but to many insects and rodents as well. To keep your home or business in Carmichael from being invaded by local pests, turn to the local pest control experts - Pro Active Pest Control. We provide customers with eco-friendly, guaranteed pest control solutions. Get started today protecting your Carmichael residential or commercial property from pests with the help of our local, family-owned company. Please reach out and speak with one of our professionals with any questions you may have about our pest control options.
Complete Pest Control Solutions In Carmichael, CA
There are a number of pests that call Carmichael home. The pest control experts at Pro Active Pest Control have developed several services to help you eliminate and control pests such as ants, fleas, occasional invades, rodents, spiders & stinging insects. Give us a call today for a free quote!
Residential Pest Control In Carmichael, CA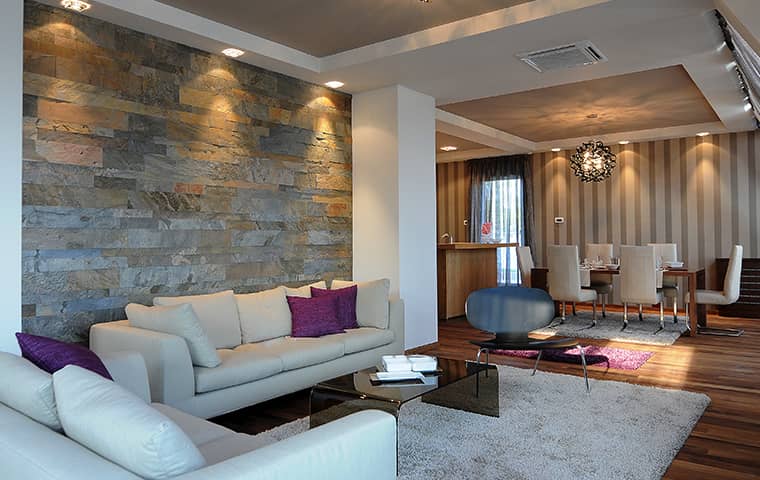 Pests living inside of your Carmichael home can contaminate food, cause structural damage, and cause destruction to your personal belongings. To keep your Northern California home free of problematic pests, implement a year-round pest protection plan. At Pro Active, our most popular plan is our Bi-Monthly Service, it offers the following:
Year-round pest protection

6 scheduled exterior treatments

Covers 20+ pests

100% service guarantee

Exterior spider de-webbing

Interior & garage treatments (as needed)

Rodent control
Let our local professionals keep local pests out of your home throughout the entire year. To learn more about any of our year-round home pest control plans, contact us today!
How Dangerous Are Black Widow Spiders In Carmichael, CA?
The black widow spider is a species of dangerous spider that lives in Northern California. Its venom is strong enough to create significant health risks in people. The venom attacks the central nervous system of its victims and causes symptoms including pain around the bite, chills, fever, body pain and stiffness, cramps, severe abdominal pain, and vomiting. A bite from a black widow spider requires medical attention to treat the symptoms. To protect yourself from coming into contact with a black widow spider it is important to understand that they like to hang out in dry, dark, shelter locations. Outside these spiders can be located in gardens, under decks, and in woodpiles; inside they can be found in garages, basement, attics, and under furniture. Black widow spiders while dangerous are not aggressive and typically only bite when their web is disturbed or the spider itself feels threatened.

If you are seeing black widow spiders on your property or in your home it is imperative to seek professional help. Black widow spider bites while not usually fatal, are serious and their presence should never be taken lightly. At Pro Active Pest Control we can safely eliminate these spiders from your property through our eco-friendly, modern pest control services. Give us a call today to learn more about our black widow spider control solutions.
Commercial Pest Control In Carmichael, CA
To protect your Carmichael area business from invasive pests, Pro Active Pest Control offers customizable, green pest control solutions. Benefits to choosing Pro Active to maintain a pest-free commercial facility include:
Monthly service plan options.

Services performed by highly-trained and state-certified professionals.

A 100% pest-free guarantee.

Friendly technicians and exceptional customer service.

The use of eco-friendly services and Integrated Pest Management (IPM).
Pro Active Pest Control is proud to offer commercial pest control solutions that provide long-lasting results that are also safe for the environment. Contact us today to learn more about our IPM approach to commercial pest control.
Tips To Keep Wolf Spiders Out Of Your Carmichael, CA Home
Wolf spiders are robust, hairy, fast-moving spiders that while are not dangerous, typically aren't welcome lurking inside of homes, garages, barns and other outbuildings. To keep wolf spiders out of your Carmichael home we want to offer the following prevention tips:
Remove excess vegetation from the exterior of your home that they can hide in.

Repair torn window or door screens.

Caulk spaces found around doors and windows.

Install door sweeps on exterior doors.

Seal cracks in the foundation or exterior walls of your home.
The best way to reduce the number of wolf spiders living in or near your home is to reduce the number of insects on your property that they are feeding on. At Pro Active Pest Control, we can provide you with the year-round pest control solutions needed to eliminate problems with wolf spiders and other common household invaders. To learn more about our eco-friendly solutions to wolf spiders, reach out to us today.
Neighborhoods We Service
Audrey Meadows | Allante Estates | Ancil Hoffman | Barrett Hills | Brentwood Estates | Cameron Ranch | Canterbury Village | Carmichael Cove | Carmichael Meadows | Casitas El Camino Townhomes | Casitas Manzanita Townhomes | Del Campo Park | Eileen's | El Camino Estates | El Camino Gardens | Engle Gardens | Engle Glen | Fair Oaks Lotus | Fair Oaks Manor | Fairwind Meadows | Fallen Oaks Estates | Foxworth Apartments | Glademont | Glen Estates | Glen Olive Oaks | Goddard Heights | Gunn Road Commons | Hall Perigue | Joshuas Place | Kenneth Gardens | La Jolla Heights | Lamada Acres | Loch Lomond | Louise Glen | Maddox Park | Madison Villa Estates | Marshall Ave | Marywood Estates | Mccoy Acres | Merrihill | Mission View | Oak Knoll Terrace | Oak Knoll Townhomes | Oak Leaf | Oakview Heights | Olive Lane | Palisade | Patric Way | Quail Creek Estates | Rancho Del Los Olivos | River Bluff Vista | River Glen | Riverwood | Root Avenue Estates | Salishan Estates | San Juan Estates | San Marque Circle| Shelfield Estates | Sherwood Forest | Silver Lark Ranch | Springfield Park | St John Estates | Tapestry Greens | Taylor | Walnut Creek Estates | Walnut Village | Wellington Del Dayo | Wildflower | Wildflower East


Included Zip Codes
95608 | 95609 | 95628 | 95841
Request Your Free Quote
Complete the form below to schedule your no obligation quote.
Latest Blog Articles
Stay informed about pests and pest related issues in our area!