We are a company of locals serving locals. And because we are locals, we frequent the very businesses that we serve. We want to see the Mesa community thrive and our families grow. Pro Active Pest Control's contribution to this goal is a bug and rodent-free community. Our team wants to keep us all safe and healthy and we use eco-friendly products that will do just that. We like to think that our customers have become part of our rapidly growing family. We can't wait to meet you.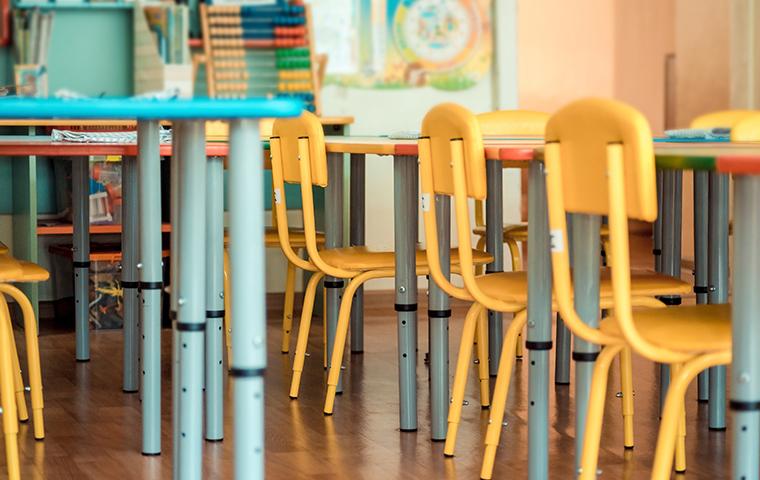 What Types Of Businesses We Service
Being a business owner is difficult enough without having to worry about pest infestations. Employee problems, vendors, and grumpy customers are enough headaches for anybody so let's not add on more problems by inviting pests to the party. Let's talk about the types of business Pro-Active Pest Solutions currently have as customers in the Mesa area:
Distribution centers - Not only are you responsible for large quantities of merchandise and correctly shipping it, but you are also responsible for ensuring that the cargo is pest-free in route and upon delivery.

Educational facilities - Parents need to trust that the place that their child spends the day is clean, safe, and pest-free.

Churches - A mouse running across the toes of a parishioner may cause quite the commotion.

Shopping centers - People come for the new, crisp, and clean space. Pests represent the opposite.

Funeral homes - The last thing a grieving family member needs to see is a roach in the coffin with Uncle Joe.
If you don't see your particular type of business on the list, that's not a problem. We are always looking to expand our service to the community.
Pests Are Bad For Business
Nobody needs to tell you that pests are bad for business. They are near the top of the health inspectors list and certainly at the top of your clients. The most common offenders are:
Rodents - They leave germs, poop, and pee everywhere.

Bed bugs - This can be a sensitive and potentially harmful infestation. We will handle this problem quickly and discreetly.

Fleas - We will handle the property but you have to handle the animals.

Spiders - Depending on the variety of spiders, they are fairly easy to deal with

Roaches - They can be tricky, but never fear we shall prevail.

Termites - This is a serious issue and may require more than a quarterly service.
In today's world, social media makes it possible for someone in another state to read reviews online and decide if you are the right business for them, without so much as a drive-by to check you out. It doesn't matter if the reviews are legitimate or jaded in any way, only that they are now out there and could substantially affect your business.
Pro Active Pest Control Is The Cost-Effective Approach
If you have been unlucky enough to experience an infestation, you understand that the cost of pest removal is far greater than a bi-weekly or monthly service plan. Closing down your business while the pests are exterminated and the entire facility is sanitized is very expensive. Not to mention the customers that you will never get back. Remember that rodents and bugs outnumber us, but by staying ahead of mating and nesting cycles, your business should remain pest-free.

Pest-Free is Stress-Free
A partnership with Pro Active Pest Control can keep your Mesa business pest-free and ease owner stress. We will arrange a service schedule that suits your needs and is most effective for your type of business. Because we employ IPM techniques, we can use fewer pesticides. This is good for you, your business, and your customers. Call today for a free estimate.