When you need commercial pest control services in Gilbert, make sure you trust the work to a team that has a proven track record of success. At Pro Active Pest Control, our team knows the importance of doing the job effectively, safely, and quickly, no matter what kind of pest problem you have on your property.
We have the experience to handle any kind of commercial pest control required in the Gilbert area.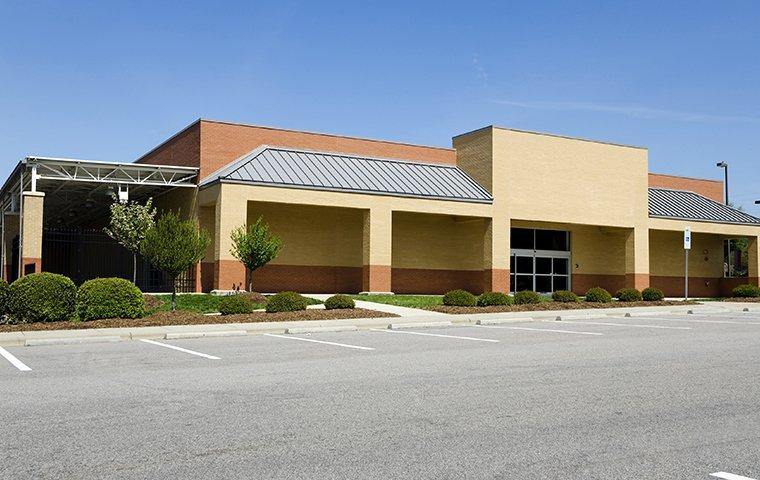 Customized Plans: Tailored Pest Solutions To Your Business's Needs
One of the most important ways we at Pro Active Pest Control set ourselves apart is through our tailored solutions for pest infestations. Because we are a local company, we know the Gilbert area and the types of pests we may encounter here.
Rather than guessing at the best possible control solutions like a non-local team may have to do, we have proven techniques we can rely on for the work we do on your commercial property. We then tailor our solutions to fit the exact requirements of your business for safety and timeliness. We even can create a customized plan to protect your property year-round from all kinds of pests. We tailor our services to fit your budget and your needs.
Protect Employee Health: Pest Control Contributes To A Safe Workplace
At Pro Active Pest Control, we have extensive experience with commercial local pest control. We can keep your business safe for both employees and customers by controlling dangerous pests in a way that won't disrupt your ability to operate safely. Some of the commercial facilities we can serve include:
Warehouses
Storage facilities
Retail centers
Shopping centers
Daycare centers
Office buildings
Churches
Synagogues
Temples
Funeral homes
Through our use of Integrated Pest Management (IPM) techniques, we can even deliver eco-friendly pest treatment services if this is important to the nature of your business.
Although many of the pests we deal with in the Gilbert area are nuisance pests, we also have some dangerous pests in this area. You do not want to leave a pest infestation unchecked, hoping it will alleviate on its own, while placing employees and customers in danger. Let us tackle the problem head-on for you, so you can continue running your business without worry.
Brand Reputation: The Role Of Pest Control In Customer Experience
Is pest control worth it? At Pro Active Pest Control, we place a significant emphasis on our customer service efforts so that you can do the same. We want to give you a worry-free experience so you can provide your customers with the best service without the stress that comes with a pest infestation.
A pest problem in your business can lead to lost revenue, damaged inventory, and a loss of reputation. If customers see pests while visiting your business, they're less likely to return and more likely to tell others what they saw. Effective commercial pest control services ensure your customers are getting the best possible experience and that you're protecting the health and safety of your customers and staff.
The Right Pest Control Partner: Contact Us Today!
As a family-owned business, we know the importance of providing local service and tailored solutions for pest control at Gilbert businesses. We do not back down or give up when facing difficult pests, because we know the importance of our work to our customers' livelihoods.
You want to be able to focus on serving your customers without having to worry about an invasion of nuisance or dangerous pests. We work hard to make that a reality. Reach out to Pro Active Pest Control today for a free quote.