Rodents are some of the most common pests found in and around Gilbert properties. These pests get indoors while searching for food and shelter and can cause many problems for homeowners with their constant chewing behavior.
In this article, we'll be discussing the best ways to identify rats on your property and how to remove them. Or, if you're looking for a quicker, eco-friendly way to remove all types of rats from your home, look no further than Pro Active Pest Control. Our experienced technicians have what it takes to provide excellent Gilbert pest control services year-round, residential and commercial. Get in touch with us today to schedule your first treatment.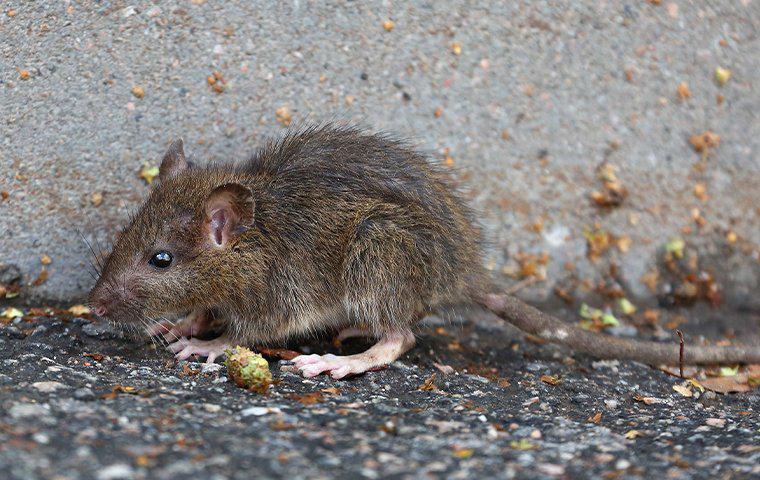 Clear Signs Of A Rat Infestation In Your House
A challenging part of dealing with any pest problem is learning how to identify when you have a pest problem in the first place. Aside from literally seeing a rat running around in your attic, how can you tell if you have a rat infestation on your property? Here are a few clear signs that invading rats leave behind:
Noises such as scratching and scurrying in your walls and attic
Dark, greasy rub marks on your walls
Signs of gnawing damage on your furniture, pipes, and electrical wiring
Dark, capsule-shaped droppings
Holes chewed into your stored food products
If you believe rats or other rodents have gotten into your Gilbert home, you don't have to deal with them alone. Reach out to Pro Active Pest Control today for effective solutions to your rat problem.
A Rat Infestation Is A Serious Risk To Your Health
Rats in your Gilbert home are not only a frightening sight to see but also a significant health risk. Even if you never touch the rats on your property, they can still transmit all kinds of bacteria and pathogens. These pests are known to spread diseases such as rat-bite fever and salmonellosis, which can make you and your family ill. In addition, rats often carry ticks and fleas, which can spread a plethora of other harmful diseases. Trying to remove rats from your property without professional help is not recommended since rats can become aggressive and may bite or scratch you if they feel threatened.
To protect your home and family from rats, implement a rodent control plan from Pro Active Pest Control. We're ready to defend your home from rats and other common rodents while utilizing eco-friendly treatment options.
Why Do-It-Yourself Rat Control Usually Fails
Although rats are large and frightening, they're also quite intelligent for home-invading pests. Unfortunately, this is why do-it-yourself rat control methods are usually ineffective against them. If you place a few snap traps around your Gilbert home, they may catch a few rats, but they won't address the root of your rodent problem. In addition, any rats that are startled by these traps and manage to escape will learn to avoid them even if they contain tasty bait.
The best way to get rid of rats and prevent them from returning is to implement ongoing rat control services from a local pest control provider like Pro Active Pest Control. We'll work quickly to locate where rats are hiding and remove them from your residential property. Contact us today for more details about how we handle rat infestations.
Contact The Pros For The Safe Removal Of A Rat Infestation
Handling a rat infestation on your own is not only challenging but dangerous as well. That's why you should always let the professionals from Pro Active Pest Control handle pest problems for you. We utilize advanced treatments and eco-friendly services to ensure we eliminate pests in the safest and most effective way possible. With our technicians on the job, you can rest easy knowing that invasive pests don't stand a chance.
Learn more about our rat control and prevention services by reaching out to Pro Active Pest Control today.