There are a variety of insects and rodents that are active throughout the year in Mesa. Some pests do better living amongst humans and will actively seek out homes to move into. Thankfully, Pro Active Pest Control has pest control in Mesa under control.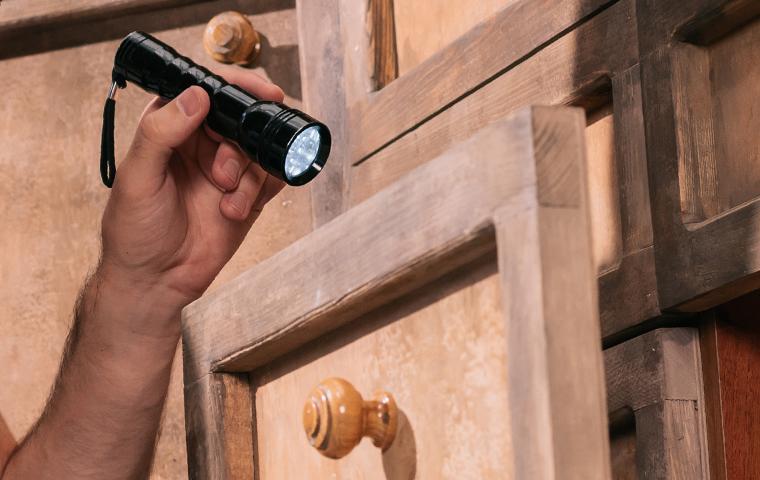 Why Pest Control Is A Year-Round Task In Mesa
Mesa's dry heat allows many pests to remain active year-round, as they don't have to worry about icy temperatures driving them away. This is why year-round pest control is so important and necessary. Bees, mosquitos, roaches, and rats are all common pests that plague the Mesa area. These pests are active during different times and may make their way into your home if given the chance. With their differing levels of activity, these pests can add up to a year-round problem.
All The Ways Pests Can Wreak Havoc In Your Home
While some pests are merely a nuisance or an eyesore, there are others that can cause more serious problems for you and your Mesa property. Pests like rodents damage gardens and contaminate food stores. Other pests like carpenter ants are wood-destroying pests that can wreck decking, fences, and walls. Various types of wildlife and some rodents are known to ruin roofing and siding materials. In addition, they also frequently tear through insulation and electrical wires. Not only do pests destroy food and the structural integrity of your home, but they also have the potential to spread disease. Diseases such as rabies, typhus, Lyme disease, malaria, and salmonellosis are often spread by pests coming into contact with people or pets.
The Hassle Of Do-It-Yourself Pest Control
Do-it-yourself pest control is tempting for many homeowners. It is often advertised as an easier and lower-cost option; however, quality pest control executed by a professional is the only surefire way to keep pests away from your Mesa home. Do-it-yourself pest control usually involves harsh chemicals that can be harmful to the local ecosystem. If not handled properly, these store-bought chemicals can also harm people. Furthermore, home remedy options that may be more gentle are rarely effective. Ineffective treatments often cause infestations to go deeper into Mesa properties rather than eliminating the issue. These failing treatments add up quickly and can cost homeowners a lot of money in the long run.
The Advantage Of Professional Pest Control For Your Home
The best option for Mesa homeowners looking to be proactive is to try some preventative measures to keep pests away in the first place. Some simple tips to prevent pests include:
Avoid standing water on your Mesa property.
Ensure indoor spaces are well ventilated and dry.
Keep your garbage cans secured with a tight-fitting lid.
Store firewood at least 20 feet from the side of your home.
Trim branches back from the roof and siding of your house.
Do not leave pet food out.
Store food in airtight glass or metal containers.
Keep a clean home, wiping crumbs and spills immediately, and sweeping often.
However, if an active infestation is already underway on your Mesa property, then skip the do-it-yourself methods and hire professionals. At Pro Active Pest Control, we are equipped to provide excellent residential pest control and commercial pest control services. We have year-round protection plans to keep your Mesa home pest-free every day of the year. With more than a decade of experience and backed by our guarantee, you can trust us to quickly and expertly solve any pest problem. In addition, we offer eco-friendly pest solutions that work. Trust your Mesa home to Pro Active Pest Control and give us a call today!