Quality Bird Control For Your Home & Business
Watching birds and listening to their songs may be pleasant while you're relaxing out in your backyard, but when birds get too close for comfort, they can actually cause a lot of problems. When birds begin nesting in your eaves, hanging out on your roof, or otherwise taking up residence on your property, they become more than just a nuisance. Birds leave behind unsanitary waste and can be dangerous if they become aggressive. Protecting your home and business from birds takes a set of skills and equipment that the average person does not have. Thankfully, Pro Active Pest Control has both the knowledge and the products to get rid of the birds that are making your life miserable!
Our Pest Bird Control Process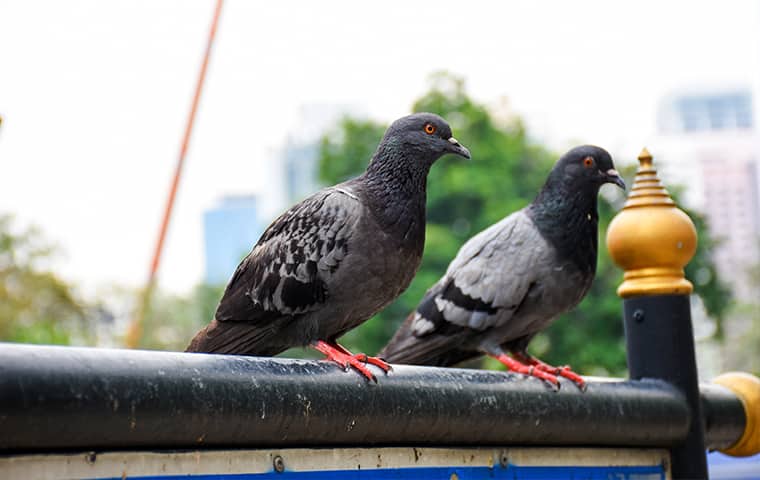 Initial Service Visit
To gain an understanding of your bird problem and provide you with an accurate quote for your service, our bird control specialist will visit your home or business to perform a thorough inspection for pest bird activity as well as any conditions conducive to bird infestations on your property. Once this inspection has been completed, you'll receive a quote for your bird control service.
Pest Bird Control Treatments
At Pro Active, our treatment methods vary depending on the size and scope of your problem. To resolve problems with pest birds, we offer a variety of different options including netting, spikes, and exclusion work. In addition, we also provide professional bird control services around solar panels which involves installing screens around your solar panels to protect them from birds.
Clean Up & Sanitation Services
Not only are their droppings unsightly and gross, but they can also be dangerous. In fact, bird droppings can spread a variety of harmful bacteria and diseases, not to mention present a slip-and-fall hazard for your family or customers. At Pro Active, we provide clean up and sanitation services to clean the affected areas of bird feces and droppings.
Our Bird Control Warranty
Here at Pro Active, we believe in performing the job right the first time. That's why we warranty all of our bird control work and offer the best warranty in the area. To find out more about our bird control services, contact us today.
The Northern California & Arizona Bird Control Experts, Pro Active Pest Control!
When birds get into places they shouldn't be, they're not only a nuisance, but they can also be harmful to your family, employees, and customers. To protect your home or business from the threat of pest birds, partner with the trusted California & Arizona bird control experts at Pro Active Pest Control. To schedule your initial visit, contact us!