Trust The Professionals At Pro Active Pest Control To Protect Your Auburn, CA Property From Pests
Auburn is a city that was once part of the California Gold Rush. Today it is a family-friendly city that its residents enjoy calling home. To protect your Auburn home or business from the pests that also reside in Northern California, partner with the local pest control experts at Pro Active Pest Control. We provide reliable and eco-friendly services needed to protect your Auburn residential or commercial property from insects, rodents, and other invasive pests. To learn more about our innovative approach to pest control, give us a call today.
Complete Pest Control Solutions In Auburn, CA
There are a number of pests that call Auburn home. The pest control experts at Pro Active Pest Control have developed several services to help you eliminate and control pests such as ants, fleas, occasional invaders, rodents, spiders & stinging insects. Give us a call today for a free quote!
Residential Pest Control In Auburn, CA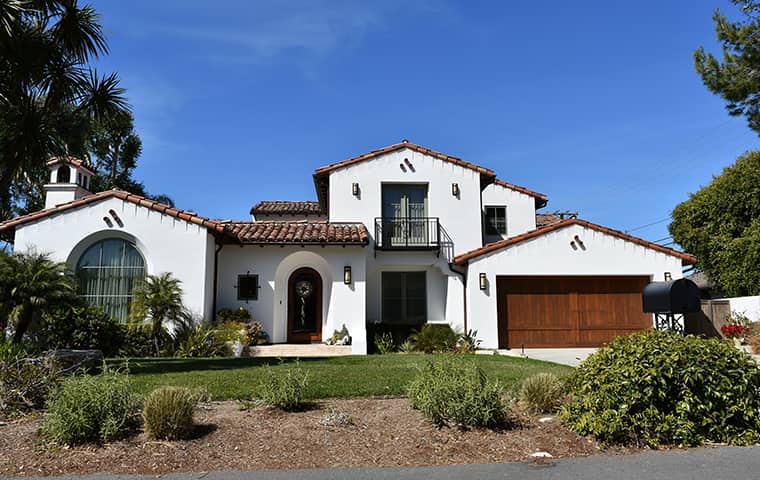 Through our eco-friendly solutions and regular inspections, Pro Active Pest control successfully eliminates pests and stops them from returning. Each of our year-round pest protection plans include an exterior inspection and the elimination of spiders, spider webs, and wasp nests. We also perform a foundation treatment to create a protective barrier around your home and seasonal applications in the areas of your yard where pests typically hide out and nest.

If a pest that is covered in your service plan returns in-between your regularly scheduled visits, we return to take care of the problem, at no additional charge. Also, during each scheduled appointment, our professionals provide interior treatments that include rodent control as needed. To learn more about pest protection plan options, contact Pro Active Pest Control today.
Problems Oriental Cockroahces Cause In Auburn, CA
Oriental cockroaches are often called "water bugs" because of their preference for damp, dark living conditions. These roaches are attracted to properties with decaying vegetation. Outside they are found under decks and porches and in mulched garden areas. While scavenging for food sources, these cockroaches often find their way inside through cracks in the foundation and spaces under exterior doors. Once inside they can cause a variety of problems including:
Contaminating your home's surfaces and food with their saliva and excrement.

Carrying a variety of bacteria, human pathogens, and parasites on their body and legs that they can transmit to people.

Shed skins and feces that can cause breathing problems and trigger asthma attacks, especially in children.
If you discover Oriental cockroaches on your property call Pro Active Pest Control. We can provide the cockroach control services needed to eliminate their presence and keep them from returning!
Commercial Pest Control In Auburn, CA
Pro Active Pest Control offers customized green pest control solutions that are guaranteed to meet the unique needs of your commercial facility. Through the use of Integrated Pest Management (IPM) techniques we can use fewer pesticides, while still maintaining long-lasting results. Pro Active Pest Control protects a wide variety of industries from pests such as:
Warehouses and storage facilities

Retail shopping centers

Daycare centers

Religious buildings

Funeral homes
To learn more about our commercial pest control plans and our 100% service guarantee, call Pro Active Pest Control today.
Paper Wasp Prevention Tips For Auburn, CA Residents
Paper wasps are semi-social stinging insects that live together in small groups. They get their name from the umbrella-shaped nests they create from a paper-like material. The material is made up of chewed bark, plant stems, leaves, and saliva. Paper wasps like to build their nests above the ground in trees, on utility poles, under rooflines, or in door frames. Sometimes they will place their nest inside of homes and other structures behind wall voids, crawl spaces, or in chimneys.

Preventing paper wasps from building a nest on your property is tricky but below are a few things you can do to avoid problems with them:
Remove anything that may be considered a food source - pet food, open trash, compost piles.

Repair and seal any possible entry points on the exterior of your buildings or home.

Repair or replace any damaged screens on windows, doors, and eaves.

Place caps on all chimneys.

Decrease the number of insects on your property that wasps can feed on by implementing a year-round pest control service from Pro Active Pest Control.
To discover how we can work together to keep your property free of potentially dangerous paper wasps, give us a call. We can provide the services to safely eliminate a paper wasp nest from your Auburn home or property.
Neighborhoods We Service
American River Canyon | Auburn Estates | Ben Ali | Diamond Oaks |Industrial Area West | Johnson Ranch | Quail Glen | South Cirby | Vintage Oaks


Included Zip Codes
95603 | 95604
Request Your Free Quote
Complete the form below to schedule your no obligation quote.
Latest Blog Articles
Stay informed about pests and pest related issues in our area!